While some people are still enjoying an air of festivity and joy from the holiday season, many operations managers in all industries are hard at work dealing with the daily grind. They're meeting delivery schedules, ensuring that cities and municipalities are functioning, and dispatching emergency personnel to where they are most needed in time.
As the temperatures drop and snow piles up in areas around the country, you have the power to spread the joy of operational efficiency with the help of an effective fleet management system. No matter whether you're the operations manager of a small commercial fleet of rental equipment or in charge of running a large city's operations, Rastrac is here to help you take the reins to ensure your operation is running as efficiently as possible as you prepare for the upcoming new year. For corporate operations managers, enhanced efficiency often translates into increased productivity that results in greater profit for your business.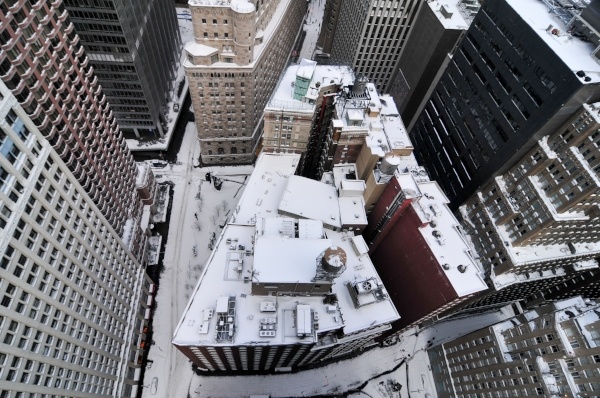 How can a fleet management system help you to achieve operational excellence and efficiency? A few of the ways include:
Enhancing safety and traceability of drivers and equipment,
Increasing employee accountability through driving behavior and vehicle monitoring,
Improving operational accountability through the use of automatically generated accurate and reliable data,
Saving you money by reducing labor, fuel, emergency repair, and other related costs,
Increasing theft deterrence and prevention by monitoring your assets 24/7, and
Ensuring everyone is operating using the same system instead of multiple, disjointed systems that can't communicate effectively.
How is this done? Through the use of our GPS-based tracking devices and reliable fleet management or asset management software.
GPS-Based Tracking Devices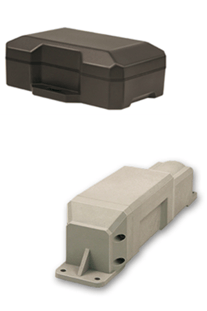 Rastrac offers a variety of premium global positioning system (GPS)-based tracking devices for tracking your vehicles and other high-value assets. From vehicle tracking devices such as the GNX-5P or the water-resistant GL300VC asset tracker to the solar-powered XT-4800G or our latest RastracGo portable asset tracking device, there's bound to be a tracking device that will meet your fleet management needs as well as your budget. They can be plugged into a power source for long-term use or can be battery-operated, providing additional flexibility.
These devices come equipped with a variety of functions and components, such as cellular and/or GPS capabilities, SMS-messaging functions, and low battery Bluetooth connectivity. And they're not just useful in tracking just the location of your assets — some models also integrate with your other systems to provide you with an impartial, verifiable record of driver activities and behaviors, as well as different events and asset usage statistics, including:
Hours of use,
Travel speeds,
Motion, acceleration, and deceleration,
Braking,
Pressure,
Temperature, and
Door openings/closings.
Asset Management and Fleet Management Software
Many asset and fleet management software systems fall at the extreme ends of the spectrum when it comes to the information they provide users: Either you get too much unnecessary data or too little useful data. The software often is cumbersome, not intuitive or user-friendly, and can make doing your job more difficult rather than easier. This problem is made exponentially more difficult when different tracking systems are being used at the same time with ineffective software.
With Rastrac's fleet and asset management tracking software, you can track the important data you want and need to know while still having the option of accessing additional information by just changing filters and settings. You can customize how your vehicle tracking displays on the software's map and set geofences to know when your vehicles or assets enter or leave specified areas. Moreover, you can click on a specific vehicle to get detailed text information about the location of individual vehicles by just clicking on the vehicle's icon on the map.
Having access to this vast and customizable data gives you increased control of your vehicles and assets in the field. Additionally, with programmable alerts and reminders, you can rest assured that you won't be left in the dark about the location of your vehicles or forget important regular maintenance reminders. And forget spending hours laboring over report creation activities — you can set your software to run or schedule a variety of reports, including:
After-hours use
Alerts
Engine runtime
Events
Fuel consumption and costs
Geofences
Idle time
Last position

Location detail
Maintenance
Mileage
Speed
Stops
Trips
Updates

It's not hard to see how all of the attributes and features of effective fleet and asset tracking devices and software can aid your organization or business in achieving operational efficiency. What also helps fleet and asset management systems stand out from the competition is the customer support that is offered by its vendor. At Rastrac, we offer online training and tools through an extensive online Knowledge Base, as well as technical support via online, email, and live telephone support.
Increasing operational efficiency and making your job easier each day is enough to help make almost anyone feel a little bit extra cheer while working this holiday season — a sentiment that can be carried through into the new year.
Like what you're reading? Subscribe to our blog.
Get our latest posts straight to you inbox.