As we prepare to start viewing 2017 in the rearview mirror, now is the time to assess the effectiveness of your fleet operation management. Among the biggest challenges facing fleet operation managers include inefficiency, poor data and analysis, inadequate preventative maintenance — and the list goes on and on.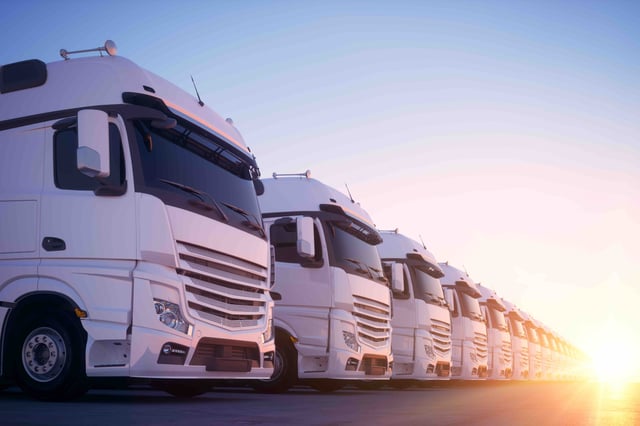 A fleet management system can provide your business with the tools you need to achieve operational excellence. Rastrac provides customers with the tools they need to improve their fleet management in each of the following 5 key areas: organization, processes, technology, financials, and communication.

1: Organization
Coordination is achieving the most with your available resources and assets. A fleet management system helps you to effectively coordinate hundreds of thousands of moving parts on a daily basis. It also helps your organization to improve your employees' morale, safety and productivity so that good drivers and operators become great.
2: Processes
By implementing standardized processes, you are able to create and enforce these standards across every aspect of your organization and ensure that everyone is on the same page. It creates a sense of uniformity among employee knowledge, practices and expectations, thereby promoting safety, efficiency and consistency in your operations regardless of geographic area.
3: Technology
In many ways, GPS tracking has become synonymous with fleet management. It equates to a quality assurance program for your fleet of vehicles.
Modern businesses can achieve operational excellence through a combination of using GPS tracking devices and fleet management software to monitor virtually all aspects of their business. The data collected and reported through GPS devices enables fleet managers to enhance their efficiency by improving the reliability of their deployments.
Rastrac GPS Vehicle Tracking Software
Using our GPS software, you can track vehicle histories and their last positions, set maintenance schedules, maintain information on your drivers and assets, and produce reports for a single vehicle or your entire fleet.
The types of reports you will be able to pull vary depending on the tracking device that is installed on each vehicle and can include driver performance, engine hours, fuel usage, idle time, speed, stops and more. Our easy-to-use platform enables you to download reports in the document format you need, including HTML Microsoft Excel and PDF.
4: Communication
Effective communication is an integral component of any successful business. Being able to contact your drivers to send important updates, or to address inefficient or negative behaviors, helps you to ensure that your business improves and your goals are being met. Using fleet management software solutions and GPS live tracking tools, you can monitor your assets in the field and reach out to your team members as needed.
5: Financials
Understanding your bottom line is critical to helping your company achieve not only operational excellence but also for it to stay ahead of your competition. GPS fleet tracking solutions enable you to achieve the best return on your investment (ROI). By helping to track and enforce schedules, prevent fuel or timecard fraud, and optimize tracking routes that minimize wasted time, GPS tracking software can help your business improve its financial performance and increase your industry standing.
If you are ready to upgrade your fleet operation management system to one that will help you achieve operational excellence, then look no further than Rastrac's fleet management solution.
Like what you're reading? Subscribe to our blog.
Get our latest posts straight to you inbox.