Roads that are covered in snow and ice are unsafe for motorists. Worse yet, if the snow buildup is allowed to become severe enough, roads can become completely impassable. This could mean the complete shutdown of a municipality's operations.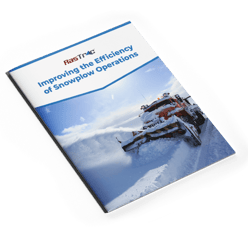 This ebook will tell you how you can improve snowplow efficiency by:
Using GPS tracking
Optimizing snowplow route planning
Improving maintenance
Monitoring driver behaviors
And MORE!
Fill out the form to the right to download your free guide.