Traceability is an important factor when choosing an effective fleet management system — it is the essence of asset tracking software. Knowing where your assets always are provides you, the fleet manager, with peace of mind. It also offers you and your fleet enhanced efficiency, security and protection, and decreases the chance that your assets may become lost or stolen.
Despite the benefits of using fleet management software, not all fleet operations managers have invested in putting these efficient systems for traceability in place. Without the help of a reliable and agile tracking system, the task of locating and receiving updates about every vehicle or piece of equipment in your fleet can be inefficient, cumbersome, and challenging.
Rastrac customers are able to enjoy a tracking system that uses global positioning system (GPS) software and tracking device technology.
Use GPS Software to Track Vehicles in the Field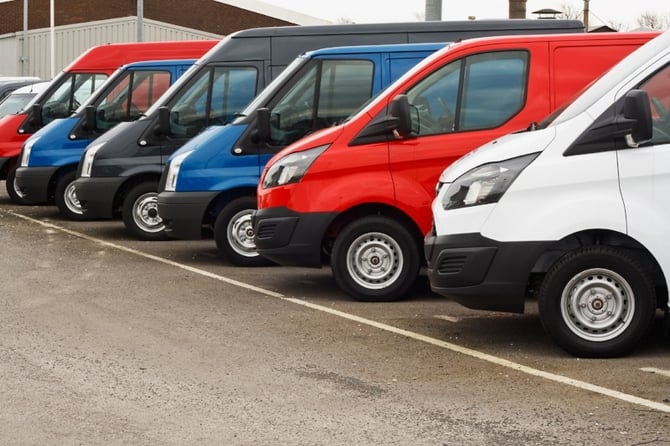 Having GPS-based tracking software helps you to always keep your assets visible. As long as your assets' equipped tracking devices are active, you can always monitor their locations in the field with ease via your computer or smartphone.
When you want to know where your trucks, large equipment, and other assets are at any given time, all you need to do is open your Rastrac software dashboard and select the vehicle you wish to track. Using the integrated map feature, you can track your vehicles and know who is operating each vehicle at any given time.
Geofencing, another useful tool that is available through the software, allows you to map out specific areas in which your assets are traveling or operating. By setting up virtual boundaries that match up to real-world locations, you can set the software to generate instant alerts when any of your tagged assets enter or leave the specified areas.
Increase Your Fleet Visibility Beyond Location
You can monitor much more than just the locations of your vehicles. The types of vehicle and driver-related data you can keep an eye on with fleet management software and tracking devices include:
Fuel usage
Engine activity and idle times
Driver behaviors
Braking and turning
Travel speeds
Acceleration and deceleration
Fluid levels
Cargo temperature
Assessing and utilizing this data to increase your fleet's overall efficiency can help you to reduce reporting errors, decrease overhead costs, and save money.
Track Assets of Any Size with RastracGo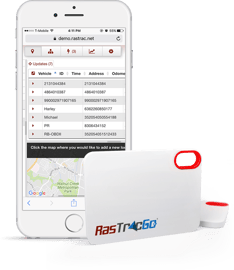 With RastracGo, the latest portable tracking device from Rastrac, fleet managers can track assets of any size — no matter how small. GPS vehicle tracking devices are not limited to tracking only vehicles and large equipment. Due to its super thin design — no more than the size of a credit card — the device is compact and light enough to fit in your wallet, attach to a keychain, or fit in a standard letter envelope.
RastracGo is versatile and integrates with your existing Rastrac software. Because of its small size, it is convenient to use for tracking containers, small envelopes and packages, medical devices, and pharmaceutical shipments.
Because the device is equipped with an internal SIM card, RastracGo can communicate anywhere that wi-fi, GPS, and cell tower reception are available. With its variable battery setting options, the device has a lasting lifetime and can transmit for up to between two weeks and four months.
If you're tired of using inefficient fleet management software or your fleet is operating without a fleet management system altogether, Rastrac is here to help. Our experienced and knowledgeable fleet management experts can help you identify what fleet management solution is the best fit for your organization.
Like what you're reading? Subscribe to our blog.
Get our latest posts straight to you inbox.