There are many reasons why people and organizations responsible for fleet management use GPS tracking technology. Some people use GPS tracking devices to track their pets, children, or personal mobile property such as boats and motorhomes. Others may use commercial GPS for business purposes to know where their equipment, vehicles, and other assets are at all times.
GPS tracking systems are forever evolving and improving. The very latest GPS tracking equipment works straight from the box, which saves you both time and the cost of professional fitting fees. It also can be used to track, monitor, and map locations of multiple GPS tracking devices simultaneously.
Here are the five latest innovations in GPS tracking technology and how they can benefit your organization:
1. Live View GPS Tracking with StreetComplete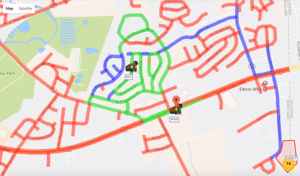 Live GPS vehicle tracking for fleet management increases your company's profits by helping you more efficiently manage your vehicles. For municipal or government agencies, it offers greater transparency and accountability for how your organization spends taxpayer dollars. GPS tracking equipment also helps to protect your vehicles and other large equipment assets by providing documented information about the condition of the asset, as well as how it is being operated and by whom.
Rastrac's StreetComplete live vehicle tracking tool provides real-time updates about vehicle locations. You can use the standard maps or have the option of uploading custom maps that provide coverage of specific areas. You'll be able to monitor and receive reports on a variety of information, including:
Vehicle speed
Speed zone alerts
Ignition status
Engine idle times
Vehicle hours of activity
Direction of travel
How recently any specific area has been serviced
Who serviced the area
You also can set alerts for vehicle and equipment maintenance schedules. Preventative maintenance can help your fleet reduce or eliminate the need for expensive repairs.
2. Mobile Tracking with PocketRastrac
Fleet managers and other operators of fleet GPS tracking equipment can keep up to date with mobile tracking via the mobile app PocketRastrac. Using your iOS or Android mobile device or tablet, you can locate a GPS tracking device in the field with ease while you're on-the-go or are away from your computer.
3. Theft Protection for Vehicles & Other Assets
Modern GPS tracking equipment can prevent vehicle and equipment theft as well as aid in its recovery. Using the geofencing tool, you can set up virtual boundaries that correspond to a real-world geographic location. The moment a vehicle or equipment leaves the geofence area, you will receive a notification via email or text message.
When a vehicle is stolen, it can be tracked with frequent updates on the GPS tracking software map that you can use to provide law enforcement with the most up-to-date information. Most police vehicles can follow a moving stolen car with a fitted tracking device until such time that it becomes parked. By using satellite triangulation, GPS can detect the whereabouts of a stolen vehicle virtually anywhere — even when it is stored in a warehouse or undercover.
4. Asset Tracking for Assets of ANY Size
Commercial, private, and government organizations need to be able to track their valuable assets. RastracGo, Rastrac's newest and smallest GPS tracking device, can meet the tracking needs of assets regardless of their sizes. With a lightweight, compact design that is no larger than the size of a credit card, RastracGo is conveniently sized and can be carried on a keychain, zip-tied to a large asset, or slipped inside of a small one, such as a package or envelope.
The device also is capable of tracking more than just location. This portable tracking solution also is capable of detecting sound, light, temperature, humidity, and travel speed, making it invaluable for the transportation of expensive and sensitive assets.
It's easy to track and monitor the device via Rastrac's easy-to-use asset tracking software interface. With access to automated, comprehensive reports, you have the data and information you need to manage your fleet and increase its efficiency. The kind of data you receive via the software helps you reduce — if not eliminate — hidden expenses that impact your bottom line.
5. Evaluation of GPS Data Aids Efficiency
Modern GPS tracking equipment enables you to assess and evaluate engine performance and vehicle operation data, as well as employee driving behavior. Tracking and addressing inefficiencies in these areas can have an immediate positive impact on productivity and profitability.
No matter whether you have a single vehicle or a dozen vehicles, there is a GPS package or stand-alone solution that can meet your needs. As prices continue to decrease for tracking devices and new tracking technologies are created, tracking equipment is affordable even to small businesses.
Download our free infographic to learn more about GPS tracking technologies that can increase your productivity and improve your bottom line.
Like what you're reading? Subscribe to our blog.
Get our latest posts straight to you inbox.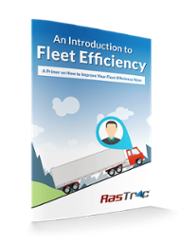 Learn Everything You Need To Know About Fleet Efficiency
Download The Guide