Utilizing GPS tracking isn't limited to large corporations. In fact, anyone who has a sizeable number of vehicles or equipment being used for business can benefit from GPS tracking.
Over the years, the efficiency of GPS vehicle tracking technology has grown exponentially. People take personal security to heart, which has led to wide investment in and expansion of GPS systems. These systems are now easier to install and operate.
From small fleet owners to large fleet management corporations, managers benefit as more people acquire GPS vehicle tracking systems. Investing in these resources has a large impact on operation, making GPS vehicle tracking systems profitable in more ways beyond being cost-effective.
Advancements in satellite and cellular technologies have fueled the significant growth of GPS vehicle tracking devices that are built for: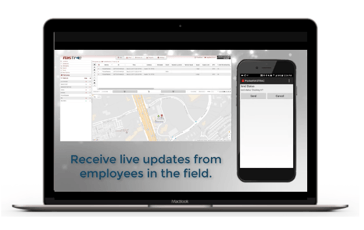 1. Live Tracking
Tracking systems that offer real-time information regarding asset locations, asset movements, mileage and traveling speeds. You can see fleet activities as they occur through GPS tracking apps.
Live GPS vehicle tracking is carried out by businesses that transport sensitive products. Perishable goods are often tracked using live GPS tracking to ensure the speedy and safe delivery of products.
2. Passive Tracking
This is a more affordable solution for fleet owners looking to do follow-ups on their assets without the need for live data. Passive GPS vehicle tracking gives periodic data depending on the device. You can receive hourly updates or daily updates once the device is turned on. Passive tracking devices are powered by activity and usually have an internal battery that operates by sending updates according to the preset schedule on the device. Small fleet owners typically prefer this kind of GPS vehicle tracking.
3. Satellite Tracking
Satellite tracking uses a Web-based mapping interface to keep track of your fleet. This interface gives you location data on all assets. With this information, which is recieved via software, you can easily keep an eye on your trucks and trailers via satellite GPS tracking with constant updatesof up to six times a day.
Your chances of recovering stolen equipment are higher when you utilize satellite systems. This customization to suit your security needs puts the emphasis on your property and its protection.
Positive Impacts on Your Business
GPS vehicle tracking systems are available for a wide range of uses that positively impact business, such as:
Control Over Driver
Acti
vities
Fleet management needs constant monitoring and rectifications to ensure maximum efficiency and usage of assets. Driver behavior is essential for fleet management to thrive. GPS vehicle tracking systems provide diagnostics and data logs on driver behavior through the vehicles' mileage and speed information.
Trusting your drivers is important, but you also have to be consistent in how the vehicles are used to reduce the risks of breakdowns and downtime. Monitoring driver behavior saves on costs and allows you to focus your resources on maximizing your fleet performance.
Range of Use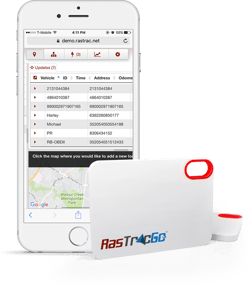 GPS vehicle tracking devices assist in tracking your trucks and trailers, but such devices are also not limited to vehicles. You can use these tracking devices to safeguard valuable assets, such as large pieces of equipment and generators. You can use the same tracking data logs from the GPS vehicle tracking system to ensure that your equipment is in good condition and secure.
Remotely connecting a tracking device on your specialized equipment helps to monitor unit activation and power failure. GPS vehicle tracking devices provide data diagnostics, which are useful in keeping your business assets in check and in use.
Cost Effectiveness
GPS vehicle tracking is a preventive maintenance method, meaning that with it, you'll be able to proactively stand between your fleet and disaster. Tracking ensures traceability, in that the information regarding your asset and its location is readily available, preventing the risk of theft. By monitoring driver behavior, you can significantly cut down on costs, eliminate waste and maximize productivity. Fleet managers with GPS tracking devices installed in their vehicles get lower premiums than their counterparts. Insuring your fleet is important, but getting it an affordable cost is definite win for your business.
Owning or managing a fleet is not child's play. You need to be aware that GPS vehicle tracking is widely beneficial and offers great return on investment.
Like what you're reading? Subscribe to our blog.
Get our latest posts straight to you inbox.