It's 2021 - so, if you're just tracking your vehicles, you are missing out on the improved asset tracking systems that can protect your valuable assets in the field. These devices can provide numerous benefits to suit your company, and are a critical component of streamlining your operations! Learn more about the advantages of asset tracking, and outlines a selection of products to consider utilizing for your business.
Quick Links:
What is Asset Tracking?
Asset tracking, sometimes referred to as asset management, is a method of monitoring the location of an asset in the field by tagging it with a Global Positioning Satellite (GPS) tracking device.
The tracking device communicates with various satellites that measure the communication lag between each satellite to triangulate the GPS device's current location. The more satellites the GPS tracker can communicate with, the more accurately it will be able to measure its actual coordinates.
GPS tracking is often used primarily for vehicles. However, you can track almost anything, such as:
A backup generator
Cases of small, high-value objects
Individual employees working in the field
Emergency response equipment and supplies
Laptops and other electronic devices
There are many uses for asset tracking systems that can greatly benefit your company, and further empower your fleet management team!
Benefits of Using Asset Tracking Devices
With multiple uses for asset tracking devices comes a variety of benefits and advantages that can work best for your industry, such as:
The Power to Optimize Routes
As a fleet manager, you're often the one creating the daily schedule outlining which vehicles in your fleet will go to service-specific customers. However, you can't just schedule appointments back to back without factoring in the travel time it takes your vehicles to get to the next location. But, what if it was possible to minimize this travel time? Your employees would be able to fit more appointments into the day—meaning more satisfied customers and revenue for your business.
This is possible with asset tracking software! Your employees won't have to rely on their cellphone's navigation or a third-party GPS app - which can often direct drivers to confusing, winding routes or malfunction due to technical glitches. Instead, they'll be able to follow optimized routes that have already been built for them and take into account historical traffic patterns and road closures. This effectively reduces downtime between appointments. When your drivers are spending less time on the road, they can spend more time servicing paying customers.
Deter Theft & Recover Assets
The benefits of having an exact location for your rental assets when it comes to helping authorities catch the thieves are clear. However, the right rental equipment tracking devices can do more than simply aid in locating a lost or stolen rental asset—it can help you minimize the risk of damage to the asset if it is stolen by minimizing the time that thieves have it.
For example, if you use a GPS tracking device for equipment that features geofencing or motion detection capabilities, it will instantly generate an alert if the device crosses the geofencing boundary or is moved "after hours." You can use this alert to quickly identify a potential theft in progress and alert the authorities to the theft. This minimizes the time it takes for authorities to find and catch the thieves—reducing the likelihood that the asset will be damaged or disposed of before authorities can find it.
Discounts on Insurance
When a vehicle or critical asset is stolen, businesses not only suffer from the loss of the asset itself, but also in the lost time associated with the theft. GPS asset tracking systems have proven successful in increasing the likelihood of recovery of stolen assets, and because of this, many states now require insurers to provide discounts on comprehensive insurance when GPS is used. Insurers from other states often provide discounts to fleet managers for installing GPS systems at their own discretion.
Top Asset Tracking Devices for Improved Fleet Management
Remote equipment, such as trailers, tool job boxes, or shipping containers, is a valuable asset and ripe for vandalization or theft. With so many asset tracking devices available, it can be overwhelming to find a system that best suits your needs. Here are some key devices to consider as a foundation for your in-depth research:
TTU-2840XT LTE CAT-1
This extended durability asset tracker is one solution to consider; built for extreme weather climates and provides excellent field reliability through these features:
LTE Cat 1 connectivity
Extensive power management
Large (6.2 Ah) rechargeable battery
Weatherproof IP67 with extended battery performance
500 message cycles on fully charged battery
SPOT Trace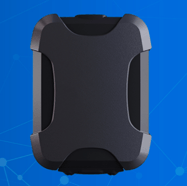 SPOT Trace simplifies managing mobile inventory from a distance, and promotes loss prevention to minimize costs. SPOT Trace offers affordable and practical advanced asset tracking capability. This easy-to-use device alerts you via text or email when your most valuable assets are on the move - whether they're supposed to be or not.
Other key features include:
Provide satellite GPS location services and movement alert monitoring, independent of cell towers, radio frequency, and Wi-Fi
Receive text and/or email notifications when your SPOT Trace's vibration sensor detects your asset has new movement
Configure SPOT Trace to track an asset that is primarily stored on the water
Receive a notification if SPOT Trace is powered off
Receive a notification when SPOT Trace's batteries are low
Set up tracking with variable options of time intervals
Satellite communications network allows SPOT Trace to work on or off-the-grid
TTU-720
This compact, battery-operated asset tracker is best for rapid deployment and extended use across many industries; it features the following:
Simple installation and compact size
Extensive power management; wake on movement
5,000 message cycles on fully charged rechargeable battery
Weatherproof IP67 water and dust resistant enclosure
GL300VC – Rechargeable Battery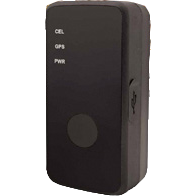 The waterproof GL300VC tracker was designed to trace and track employees, vehicles, and property both in real-time or with periodic tracking. The GL300VC is compact, about the size of a credit card, and can be placed discretely when desired. Other features include:
Minute-by-minute location reports
Programmable emergency button
Displays that identify where the device is stopped, duration of stop, and departing time
Locations that are displayed in commonly used maps, such as Google or Google Earth
The capability of storing up to a year of historical tracking data
Two-week battery life
The GL300VC also has geofencing capabilities, which allow it to define virtual geographic boundaries and can alert the fleet manager when it moves outside of that virtual fence.
Turn to the Experts at Rastrac for your Asset Tracking System Needs
One of the most important aspects of using GPS tracking for your high-value assets is that it can give you information much faster than waiting on a manually generated report. Even better, GPS trackers don't lie, and they don't fudge the numbers. Your fleet management team gets a clear understanding of where, when, and how the movement of your assets is impacting your business!
With the speed and accuracy of GPS data, you can take proactive measures to control your assets in the field; which leads to greater efficiency and effectiveness. Learn how your business can use GPS tracking for its assets today with Rastrac!
Like what you're reading? Subscribe to our blog.
Get our latest posts straight to you inbox.