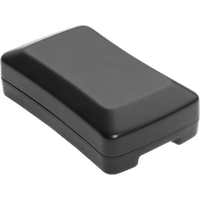 Want to save time and money? Businesses who invest in improved asset tracking devices experience a greater efficiency in utilizing those assets because they know exactly where they are and what their status is. Another huge advantage of tracking devices on your assets is the reduction in loss.
If you are just tracking your vehicles, you are missing out on the improved asset tracking devices that can protect your valuable assets in the field. Following are four devices to use for improved asset tracking for "parked" equipment, or property.
ATU-600 – Rechargeable Battery
The ATU-600, a battery-operated, asset tracking device, is one solution for keeping on top of valuable equipment that has been circulated, detached from the fleet, or positioned away from other operations. Remote equipment, such as trailers, tool job boxes, or shipping containers, is a valuable asset and ripe for vandalization or theft.
Fleet managers need to be informed of precise locations, status, and security of equipment regardless of its location. The ATU-600 tracking device was specifically designed for long-term placement on equipment or items that are deployed for lengthy periods of time without any maintenance requirements. The advantages of this device include:
Compact size
Support for several types of communication technology configurations for mobile assets
Rugged design that can withstand harsh weather conditions
Water and dust resistant
Six months of battery life at one message a day with 3 AA Alkaline batteries
One-year battery life at one message a day with 6 AA Alkaline batteries
Built-in motion sensor
Mounting and installation requirements that are simplified by built-in GPS and cellular antennas
The engine of the ATU-600 is programmable to meet specific requirements and working parameters. The engine monitors the external conditions and sends alerts instantaneously when predetermined threshold conditions are met that could include a variety of events including time, date, location, input, or motion. This tracking device can be programmed, updated, and maintained remotely.
TTU-700 – Long Life Battery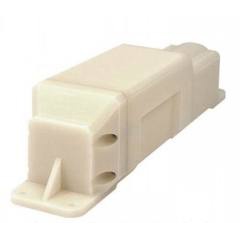 The TTU-700 shares all major characteristics of the ATU-600, except that it is powered by a non-rechargeable, long-life battery. This device is perfect for managing assets such as trailers, containers, construction equipment, or portable generators that may be deployed for multiple years without requiring maintenance.
The design of the TTU-700 is optimized to communicate periodic location updates versus real-time tracking. The battery may be switched out with a new one when it reaches the end of its charge. This improved asset tracking device, when fully charged will:
Support up to 5,000 locate updates
Last about seven years, at the rate of one daily locate update
Provide virtually maintenance-free location updates on a day-to-day basis for approximately seven years
TTU-2800 – Asset Powered and Internal Rechargeable Battery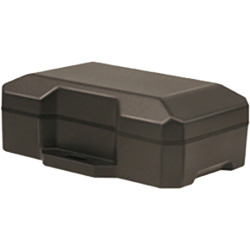 Fleet managers are often in charge of cargo trailers or flatbeds that are disconnected from a truck when not being used. The goal of tracking this equipment is to monitor them while they are in use as well as supervising their security when idle.
While sharing the advantages of the previously listed devices, the TTU-2800 is specifically designed for single units that are frequently in transition. The device can draw power when connected to the truck, and also has an internal 3.8 Ah battery.
The TTU-2800 provides continuous tracking for equipment that may sit in one location for days, or months, at a time while in-between jobs. The battery can relay up to 500 message cycles before needing to be recharged. The tracker device also has three inputs/three outputs permitting interfaces that fleet managers can use to interface with driver identification, temperature sensors, or other devices. The TTU-2800 contains a built-in accelerometer which provides data on driver behavior and a secondary interface which gathers vehicular diagnostic information.
GL300VC – Rechargeable Battery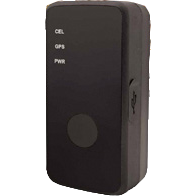 The waterproof GL300VC tracker was designed to trace and track employees, vehicles, and property both in real time or with periodic tracking. Once positioned, the device's location and movement can be tracked by phone, computer, or tablet. The GL300VC is compact, about the size of a credit card, and can be placed discretely when desired. Other features include:
Minute-by-minute location reports
Programmable emergency button
Displays that identify where the device is stopped, duration of stop, and departing time
Locations that are displayed in commonly used maps, such as Google or Google Earth
The capability of storing up to a year of historical tracking data
Two-week battery life
The GL300VC has geofencing capabilities which allow it to define virtual geographic boundaries. The device can be set to alert the fleet manager by text, email, or app notification whenever the tracking device enters or exits a specified area.
There is an improved tracking device that will help you manage your assets, wherever they are. Save money, save time, and have greater peace of mind with knowledge at your fingertips.
Like what you're reading? Subscribe to our blog.
Get our latest posts straight to you inbox.