Protect all of your assets while they are out of your possession
If you own a company that rents out various types of equipment, you obviously know that you encounter many different obstacles in order to maintain your profitability. RASTRAC and our Live Tracking technology will be able to make your rental equipment company increase revenue by decreasing theft, allowing you to locate and organize the equipment currently in your yard, and ensuring that your staff is in compliance with delivery.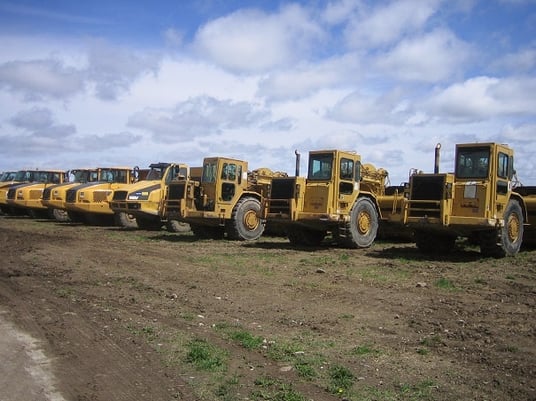 GPS Tracking for Rental Equipment is Necessary
No matter what your company rents, be it large construction equipment or small tools, it simply makes common sense to use a dependable GPS tracking system on your investments and collateral. There are numerous advantages to installing a GPS device on your rental equipment. Some of these include
Getting the exact location of any lost or stolen property, allowing you to give this information to law enforcement and retrieve your assets swiftly
Locating all tracked assets in your yard or warehouse, saving you and your staff valuable time in searching for a certain item
Ensuring that your staff is delivering the equipment in a timely manner without taking any unauthorized trips or breaks, enabling you to monitor the amount of time it takes for your equipment rentals to be delivered
Manage the Use and Maintenance of your Rental Equipment
With RASTRAC, you have the ability to keep track of engine hours and scheduled maintenance while your rental equipment is out with your customer. You can schedule alerts to be sent when any type of maintenance is required, if any part of the equipment is in distress, or even if the equipment leaves a pre-determined area (geofence).
A huge benefit to the RASTRAC solution is the engine kill, or starter disable, function. If your equipment is stolen, or if a customer is behind on any payments, you have the ability to restrict the use of the asset by disabling the starter so the equipment will not be able to function.
Start Tracking your Rental Equipment Today
Contact RASTRAC today for a demonstration of this valuable tool. We have a huge success rate in the recovery of stolen equipment.
Don't become a statistic.