There are hundreds of GPS fleet tracking options available today. In the age of comprehensive technology companies, the list of commercial vehicle tracking solution providers is growing larger every day. So, how does a fleet manager know if they're looking at the right tracking system? This blog details a few qualities to consider when choosing a vehicle tracking solution.
Quick Links
What Are Vehicle Tracking Solutions?
A vehicle tracking system combines the use of automatic vehicle location in individual vehicles with software that collects these fleet data for a comprehensive picture of vehicle locations. These systems provide a thorough overview of the internal and external operations of your individual fleet vehicles, while further giving a deep insight into your fleet as a whole. Vehicle tracking solutions are just that - solutions to a multitude of challenges that each fleet manager faces daily.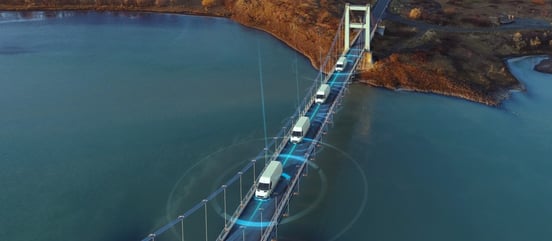 Benefits of Vehicle Tracking Devices
Regardless of the size of your company, using a vehicle tracking system offers numerous advantages, such as:
Reduce the Financial Cost of Operation
Accessing daily vehicle usage reports for each driver or operator allows you to proactively spot issues in the field, including idle time, misuse of vehicles, inappropriate driving habits like sharp braking or hard acceleration, inefficient travel between stops, and more! Tracking these various facets of your fleet vehicles will enable you to streamline your operations and alleviate your company's bottom line.
Gain Peace of Mind with Easier Management of Assets
Commercial fleet vehicle tracking systems can send you alerts for when equipment or vehicles are moved during non-operational hours, which means you won't have to worry about losing stolen equipment or vehicles forever. As the fleet manager, you can view the location of missing equipment for fast recovery and also receive notification of unassigned stops by drivers. Furthermore, you can track the assets attached to your fleet!
Have More Effective Remote Supervision
Vehicle fleet tracking means you can monitor vehicle and construction equipment performance to greatly reduce failures in the field and extend the life of equipment with preventative maintenance using appropriate hardware. Daily, weekly, and monthly reports that highlight impropriety, inappropriate use, safety concerns, inefficient operations, or wasted time and effort result in more informed decisions about how equipment is being handled and more! These records also support monthly job progress invoicing and insurance claims.
What to Consider When Choosing a Vehicle Tracking Solution
With a variety of options available to you as a commercial fleet manager, it can be difficult to discern which system will suit your needs! Be sure to consider the following when doing your research:


1. Hardware Options
A good GPS tracking company will work with a wide array of both vehicle and equipment tracking devices. You should have plenty of options, ranging from battery-operated devices for trailer and equipment tracking to devices that tie into your vehicle's electrical system. There should also be options appropriate for whatever environment they will be used in.
For example, will the device hold up to salt spray? What temperature range is the device recommended for? Are there options to monitor engine temperature and performance? Are there options to track via cellular, satellite, or radio signal? These different characteristics greatly impact the hardware's ability to withstand whichever type of weather your fleet most frequently encounters.
2. Software Options
Many commercial vehicle tracking systems today only have an online platform. Online platforms are great for their ability to be accessed anywhere an internet connection is available, but what if you require the added security that a stand-alone system provides? Furthermore, how intuitive is it to use the system? A high-quality tracking system offers the complete package of accessibility and security, all within a user-friendly interface.
3. Integration
Numerous commercial fleet managers are already using other software services that allow you to route your fleet, analyze service outages, or track fuel purchases. One factor to consider when shopping for a vehicle tracking solution is the potential of integration with your other existing systems. Is the vehicle tracking solution you're considering able to integrate with software you're already using? If not, are they willing to try to work out a solution?
4. Available Features
Can the system you're considering notify you when someone goes over the posted speed limit or when a vehicle is used outside of normal operating hours? Can it tell you when a vehicle leaves the pre-approved route? Are you able to get your vehicle's position with the touch of a button or do you need to wait for the scheduled report? Can you manage vehicle maintenance schedules within the platform? Is the platform viewable on mobile devices? Additionally, a system that has or allows plugins to further customize the experience will allow you to do more with the system than one that does not.
5. Training and Support
Ultimately, a vehicle tracking system is useless if your operators don't know what can be done and how to do it. If something goes wrong, you'll need knowledgeable support staff to ensure you can get back up and running as quickly and possible. Your ideal GPS tracking system company is composed of experts who are approachable and can be on-call to assist when you encounter a problem or breakdown.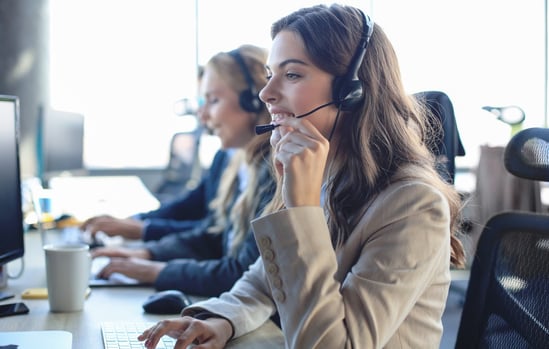 6. Passive vs. Active Tracking System
A passive tracking system means the receiver unit will store all GPS data, which would then be downloaded onto a local server only after the vehicle returns to the headquarters for the day. A Wi-Fi hotspot is needed to download the transmitted data. This passive system gathers information every 30 seconds and requires a considerable amount of memory to use, which can jam up other aspects of your fleet operations.
On the other hand, active tracking systems make use of the cellular/satellite modem within the GPS system in real-time. Based on a predetermined frequency, it continuously updates the data into the server. Depending upon the provider, the frequency of data updates can vary from 15 seconds to once in a day. As the data is updated continuously, there is no risk of data loss and you can track your commercial fleet vehicles in real-time.
7. Installation
You will want a company that can supply hardware installation services, if needed. It can be hard to find an installer that has experience with GPS tracking devices and problems can arise from using an inexperienced installer. Be sure your telematics partner can manage the installation of your GPS tracking equipment without any issue.
8. Experience
Is the company you're considering a proven leader, or are they a young company that is learning as they go? Ideally, you want a platform stable enough to be reliable and have all the glitches worked out, rather than frequent downtime or security breaches.
Choosing a vehicle tracking solution can seem like a daunting task, but it doesn't have to be! A good provider will walk you through all the steps and offer a demo to help you get started. They'll be available throughout the demo for any questions that may arise. After the demo, if you don't love the functionality of the software and the fleet control it supplies, you may want to try another company.
Trust Rastrac for all your Vehicle Tracking Solutions
Rastrac has decades of experience in helping companies, municipalities, and other organizations meet their goals with telematics systems. Our fleet management software can easily be customized to fit your company's unique needs with a variety of add-ons and services that go above and beyond just "dots on a map."
With flexible options for fleet tracking devices and software—plus a dedicated support team and online tools—Rastrac has been making integrating GPS tracking solutions with your day-to-day operations easier since 1993. We give you the tools you need to optimize your fleet management processes and help you reach your true revenue potential. Contact us today!
Like what you're reading? Subscribe to our blog.
Get our latest posts straight to you inbox.