There's no question that the jobs of our nation's law enforcement officers and other first responders are dangerous. In addition to protecting and helping members of the public, they also must look out for each other and protect themselves. This presents a difficult challenge, as police and other first responders are constantly on-the-go and reacting to emergency situations.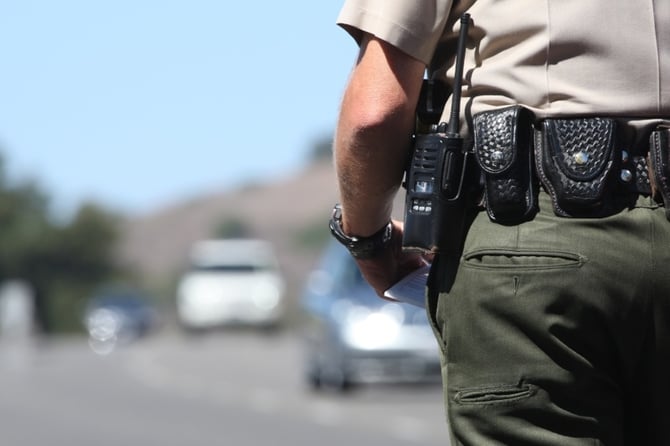 According to preliminary data from the National Law Enforcement Officers Memorial Fund, 128 local, state, and federal officers were killed in the line of duty in 2017. The report also states that 143 were killed the year before. The majority of the fatalities were attributed to traffic-related incidents, followed next by firearms-related deaths that resulted from traffic stops and responding to reports of domestic disturbances.
As law enforcement patrol the roads at all hours of the night to make traffic stops and respond to emergency situations, it can be difficult to know where they are located at any specific time. However, when your organization uses a reliable and real-time fleet tracking solution, your emergency personnel can be tracked easily and accurately through the use of global positioning system (GPS) technology.
GPS Tracking for Public Safety Responders
GPS fleet tracking solutions are so successful because of the variety of benefits they provide. Agile tracking software and modern devices can provide you with pinpoint locations, actionable data, and simplifies everyday tasks while also increasing the safety of your personnel.
Efficiency is key, and the right fleet management software, in conjunction with reliable GPS tracker devices, can help you to accomplish the following:
Actively monitor and track vehicles in real time
Monitor vehicle activity and usage, including fuel use and idle times
Access up-to-date, accurate data
Automate critical daily, weekly, or monthly reports
Set vehicle maintenance reminders
Monitor and address driver behaviors
Optimize driver routes
We've outlined some of the benefits below.
1. Real-Time Fleet Tracking
The most obvious benefit of employing effective GPS tracking software and devices is location tracking. Response time is critical for emergency responders, and this ability can literally help save lives by enabling personnel to respond to calls faster and more efficiently. Regardless of the time of day, weather, or various other circumstances, you can always know where public safety workers are located at any given time.
Using Rastrac's fleet management software, you can use several methods to track your fleet, including the map and geofencing tools. Rastrac's GPS tracking software features a customized and interactive map tool that you can use to track your vehicles in real time.
Knowing whether your vehicles are moving or staying put for an extended period of time can be a good indication of how efficiently your vehicles are being used. For example, you then know to reach out to an officer to see if he's performing surveillance, requires assistance, is performing paperwork, or simply sleeping on the job. Furthermore, you can use the mapping tool to track emergency vehicles to ensure there is adequate coverage of specific areas in your city or municipality.
Geofencing is another helpful feature of GPS vehicle management software. These digital boundaries can be set around specific buildings, streets, or city regions. For example, setting up a geofencing perimeter around a high-crime area of the city will enable you to immediately be notified via email or text message when one of your vehicles enters or leaves the area. Geofences are easy to use and can be set in different shapes, sizes, and colors for enhanced organization.
2. Actionable and Timely Vehicle Data
Fleet telematics, or vehicle performance data, is important for any fleet manager. With the help of modern GPS devices and Rastrac's software, you can collect and monitor data on every equipped vehicle in your fleet. This information can help you to reduce risks and increase your fleet's overall efficiency.
In addition to making your records more accurate by removing human reporting errors, it also helps you to know how well your vehicles are performing.
Are your vehicles in need of routine maintenance?

How much life is left in their batteries?

Are their engines performing optimally or are they in need of repair?
These are questions that you no longer have to wonder and waste unnecessary time trying to find the answers to. You can address these mechanical concerns ahead of time rather than responding to costly breakdowns after-the-fact that can leave your team stranded in the field.
3. Monitor Responders' Driving Behaviors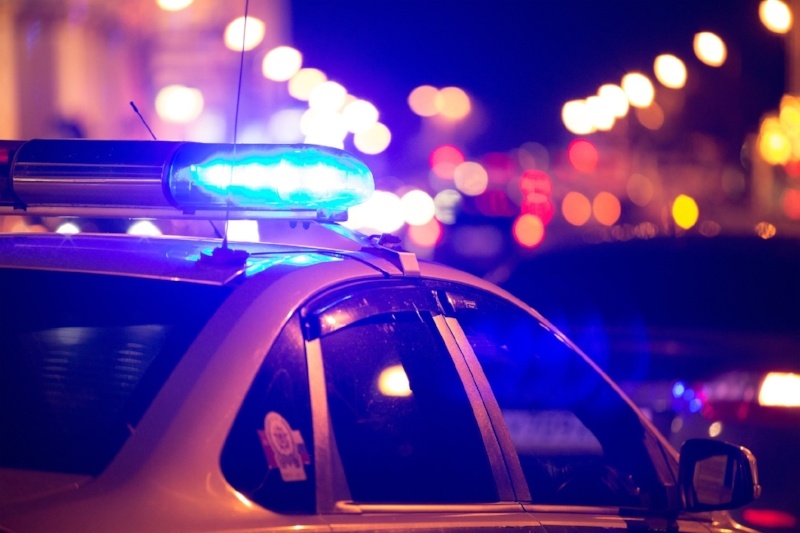 Another important concern for every fleet manager is how public safety responders are performing in the field when it comes to using safe driving best practices. If an officer isn't following the speed limit or is driving erratically, it can reflect poorly on your department and also can put the lives of the general public at risk. Real time fleet tracking can provide you with irrefutable, documented data to address any inefficient or dangerous driving behaviors. Additionally, you can help to reduce your fuel usage by minimizing unnecessary engine idle time and by optimizing driver routes.
The good news is that there is technology that can help you monitor those behaviors. For example, GPS tracking devices equipped with a 3-axis accelerometer can provide an alert whenever a driver is going over the posted speed limit or causes hard braking or rapid acceleration events to occur. And, though the use of your mapping tool, you (or the dispatch center) can optimize the driving route for emergency personnel when they respond to calls for help.
4. Reduce Major Repairs with Maintenance Reminders
Emergency vehicles travel a lot more than standard civilian vehicles. Additionally, they experience a lot more wear-and-tear and need to be kept in the best condition possible to respond quickly to emergency situations. This includes making sure the engines are performing well, undergo regular oil changes, and have their brakes replaced as well.
By integrating your GPS tracking system with a vehicle's onboard diagnostic system, you can monitor vehicles to know when they need regular maintenance before they become large and expensive repairs.
All of these kinds of data can help you to not only save lives but also decrease the overhead costs of your department or organization. By taking advantage of this detailed information, you can increase your organization's productivity and cut costs by reducing inefficient driver behaviors, reducing expensive repairs, and by ensuring adequate personnel coverage is available where it's most needed.
To learn more about how to help public safety responders keep everyone safe, check out Rastrac's free guide on real time fleet tracking.
Like what you're reading? Subscribe to our blog.
Get our latest posts straight to you inbox.