Fleet managers for businesses, local governments, and municipalities alike face many of the same challenges: Finding ways to make their operations and fleets more efficient, reduce costs, improve safety, and increase the visibility of their fleets and organizations overall. But, for the latter two groups, there is an additional layer of complication — you need to have utter transparency and reduce costs as much as possible since your leaders ultimately have to answer to taxpayers.
This is why many local governments and municipalities opt to invest in global positioning system (GPS) technology to help track their vehicle fleets. In addition to increasing visibility, GPS fleet management can help to make your operation more efficient, thereby helping to decrease costs.
We've highlighted some of the advantages you can look forward to when using an effective GPS fleet management system.
1. Monitor Routes and Driver Activities to Reduce Costs
Time is money that needs to be accounted for — especially where taxpayer dollars are concerned. The time spent traveling between work locations can greatly impact the resources of your department or organization in terms of fuel and labor hour costs, as well as its productivity. These time, finance, and productivity costs are further exacerbated when inefficient routes are brought into the fold.
One of the benefits of using a GPS tracking solution for fleet management is that you can use recorded data to make smarter operational decisions. For example, you can monitor a variety of factors, including:
The routes your drivers take,
If they adhere to the routes,
At what speeds they travel,
How long they drive,
How frequently they turn,
How frequently (and hard) they accelerate or decelerate,
How long the engine idles, and
When they arrive at their destination.
This information will enable you to assign new routes that minimize engine idle time or time spent in traffic, as well as spends less taxpayer money.
Additionally, using geofencing, you can set virtual perimeters around specific geographic areas. This will help you to track and monitor any vehicles or assets that enter or leave those specific areas by receiving a text message or email in real time.
2. Remotely Monitor Vehicle Performance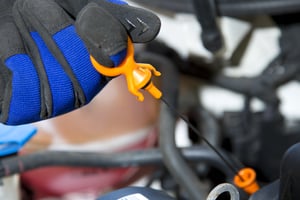 Keeping track of individual vehicles in a fleet of hundreds to ensure that each is properly maintained can be a major challenge. However, this Herculean task is made easy for local government and municipal fleet managers who use efficient GPS fleet management vehicle tracking systems.
With GPS fleet tracking for municipalities, you can track the vehicle mileage, engine performance metrics, and operational hours with the click of a mouse. Through this simplified process, municipality and local government fleet managers like you can easily prioritize the regular maintenance of the vehicles. This not only helps to prevent delays or downtime, it also reduces the need for expensive repairs that can result from poor maintenance.
3. Optimize Dispatch for Maintenance Vehicles
Maintaining public roads and other infrastructure is always a top priority. This means that when dispatchers receive an emergency call about road maintenance issues, they can be handled quickly to minimize road closures and the impact to the public, law enforcement, and other emergency responders. With GPS fleet tracking for maintenance vehicles, you or your organization's dispatchers can use the fleet management software map to determine what available vehicle is closest to the area. This will save both fuel and time, making your operations more efficient and productive by reducing delays.
The benefits also extend to tracking what areas have been serviced for snow plowing, street sweeping, or sanitation services. With Rastrac's versatile and fully-customizable StreetComplete tool, it's easy to track and monitor what areas have been services, when, and by whom. When a vehicle has serviced a particular area, the real-time, color-coded map will display a set color along that route to show that the task is complete. As time goes on, the route "ages" and changes colors, detailing how long it has been since that area has been serviced.
4. Optimize Dispatch for Law Enforcement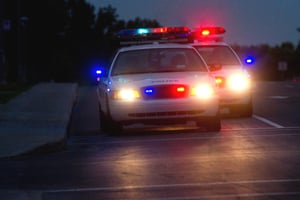 Vehicle tracking for fleet management is also beneficial for a variety of local law enforcement agencies. GPS tracker-equipped marked and unmarked vehicles can be tracked in the field. In addition to helping dispatchers provide greater support to officers, this tracking capability also helps to increase the safety of officers in the field by identifying the locations of their vehicles with pinpoint accuracy.
In the case where an officer is injured or needs backup, dispatchers can easily track their location and assign the next closest available units to help. Or, when carrying out an auto theft sting operation, police can use GPS tracking devices in bait cars to track, locate, and apprehend car thieves.
Using GPS fleet management for local governments and municipalities has many upsides. By increasing the safety of your fleet vehicles, making operations more efficient, reducing costs, and providing better support to employees in the field, there is no way to lose.
To learn more about the benefits of GPS fleet management for municipalities, download Rastrac's free feature sheet or check out our guide below.
Like what you're reading? Subscribe to our blog.
Get our latest posts straight to you inbox.