Telematics is the blending of computers and wireless telecommunications technologies, with the goal of efficiently conveying information over vast networks to improve a variety of services.
Your typical GPS fleet management system will fall under the umbrella of telematics. It all comes down to monitoring everything that occurs inside and around your vehicles. Now, telematics has become a whole industry on itself. And it's not just about locating your vehicles on a map.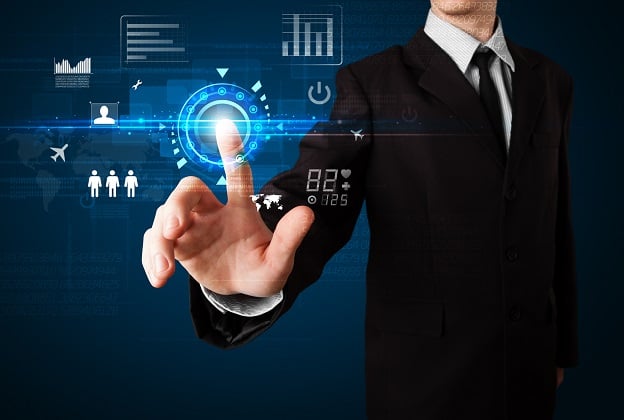 This has led to a huge influx of data for fleet managers to analyze and use for the growth of the business. This can include not only the vehicle's engine hours, but how that information can help to determine a vehicle's maintenance schedule. You can see not only which of your drivers are speeding, but which are braking too hard. You will also get to see which vehicles are closest to a job site, and which have the needed parts to complete the job.
The Growing Use of Smartphones
GPS installed in smartphones has allowed many companies to accomplish tasks that used to require an installed GPS tracking system. PocketRASTRAC, an application which turns an Android device or iPhone/iPad into an advanced tracking system, is a prime example of what many small businesses are using for fleet management needs.
However, the use of smartphone applications alongside installed GPS devices are starting to become more of the norm. This allows the fleet manager to not only keep track of the vehicle and assets, but of the workforce as well.
Since smartphones and tablets are usually always with your driver, the use of an installed GPS tracking device in your vehicle will keep you assured that the expensive and essential equipment is not being treated poorly.
RASTRAC offers many reports that can be automatically run and delivered on your own schedule to make sure that your are running the most efficient operation possible. These include driver performance, engine hours, idle time, and many other reports.
Creating a Satisfied Workforce
Many fleet managers used to be hesitant to install a GPS tracking system because they were concerned that their employees would think they were spying on them. However, most drivers now understand that a fleet management tracking system can actually help them do their job more efficiently. Reports and logs are easier to draft, and it will end up saving them valuable time.
Add to that the use of a smartphone application, such as PocketRASTRAC, and it can also make an employee's job even easier. They will be able to clock in, send secure two-way messages, perform checklists, and enter in fuel receipts, just to name a few features. All of this can create a happy and efficient workforce, which will lead to happy customers, which will give you the final outcome of greater profits.
What the Future Holds for Fleet Managers
Since you are now able to access information on drivers and your vehicles, what else can you expect for fleet management capabilities?
You can expect for every part of your business to be streamlined in an easy, efficient manner. Each department will be able to communicate with each other; scheduling, inventory, maintenance, and records will all be able to function as a whole. Which will mean nothing but greater profits for your company and an easier and efficient operation.
Contact us here at RASTRAC to see what type of fleet management program will be the best fit for your company.
Like what you're reading? Subscribe to our blog.
Get our latest posts straight to you inbox.