Medical service providers spend a lot of money each year on medical supplies, such as prescription and over-the-counter medicine, and equipment to treat patients. Lost and stolen medical equipment and supplies cost the healthcare industry millions of dollars each year. Before they can even reach a hospital or other healthcare facility, these highly-valuable, FDA-regulated assets also are often the targets of cargo theft during transport; the products often are then sold illegally.
Any form of cargo theft is costly for fleet management companies, which are responsible for the safe transportation of their loads. According to CargoNet's 2016 Cargo Theft Trend Analysis, "$114 million in stolen cargo across 554 cargo theft incidents for an average loss value of $206,836.97" was stolen in 2016. "If we apply this average to the events with a missing value, the loss value would equal $172.9 million."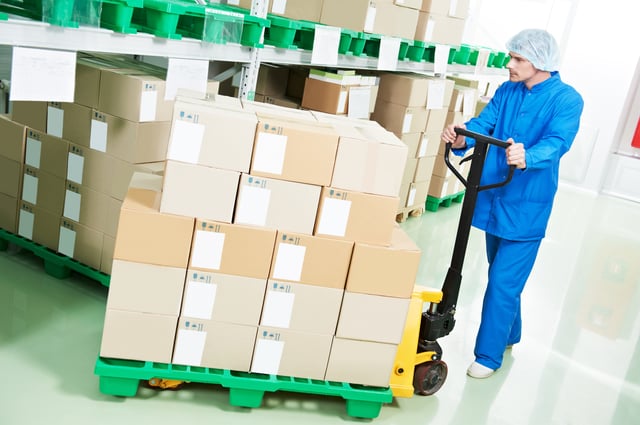 When medical supplies and devices are stolen, not only does the medical service provider suffer, so do the patients who need them. When sold, the stolen medical supplies also put at risk the consumers who purchase the illegally-distributed materials because they may have been tampered with or improperly stored, making them potentially unsafe or ineffective.
However, thanks to global positioning system (GPS) technology and medical equipment asset tracking software, tracking medical equipment is now easier than ever through the use of telematics.
Know Where Your Assets are At All Times
An effective GPS-based asset tracking system integrates GPS tracking devices with asset management software and allows you to virtually monitor your high-value assets and cargo in the field from the comfort of your office or home. A GPS tracking device transmit pings at regular intervals (which are determined by how you program the device settings), which help to provide visibility as to the location of your assets at any given time. The devices can be set to update the location more or less frequently, depending on whether you have hard-wired, solar- or battery-powered devices.
Via Rastrac's specialized asset management software, you can check in to:
View the progress of any deliveries

Track locations of vehicles

Monitor drivers' travel speeds, acceleration and deceleration rates

Pull accurate, timely, and actionable data that can be used for decision making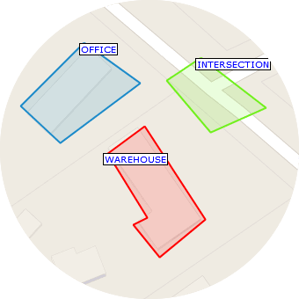 Through the use of geofencing, you also can set up boundaries for areas in which your assets are operating or are stored. If any assets leave those pre-designated areas, you will receive an alert informing you about the movement.
This location information can be particularly useful in the event of theft. By tracking the last known location of a GPS device-armed equipment or vehicle, you can provide law enforcement with valuable information that can aid them in finding and recovering your missing assets.
Just when you think that covers all of the benefits, as the pop culture saying goes, "but, wait, there's more!"
Asset Tracking Device Capabilities
Not only can you remotely track the location of your assets in transit, you also can know the physical conditions in which your assets are traveling. When using modern GPS tracking devices, you often can monitor the temperature levels of the vehicle to ensure that your temperature-sensitive cargo is safely transported at a maintained appropriate temperature to ensure compliance. This helps companies that transport medical supplies and other perishable goods to have verifiable documentation on hand for any potential inspections.
Tracking devices can monitor an assortment of different events and asset use, including:
Asset activation/deactivation

Hours of use

Door openings/closings

Motion

Temperature

Humidity levels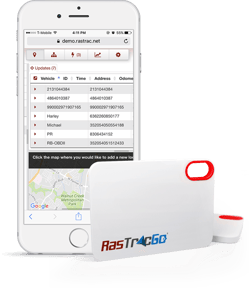 Integrating a GPS tracking device into your cold storage system's temperature monitoring equipment allows fleet managers to track the trailer temperature of a refrigerated (reefer) truck in real time. Moreover, you could set an alert that notifies you if the temperature in the cold storage started to exceed a certain level, enabling you to immediately reach out to notify your driver to pull over and check out the cargo load before the shipment becomes compromised.
With a portable global location reporting device like RastracGo, you have the ability to conveniently track something as small as an envelope. The device, which is small and thin enough to fit inside a wallet, can be used just about anywhere and can easily be used for hospital asset tracking.
Speak with one of Rastrac's asset tracking experts today to learn more about how you can protect your medical equipment assets with an asset tracking system.
Like what you're reading? Subscribe to our blog.
Get our latest posts straight to you inbox.