Medical service providers spend a lot of money each year on medical supplies, such as prescription and over-the-counter medicine, and equipment to treat patients. Lost and stolen medical equipment and supplies cost the healthcare industry millions of dollars each year. Before they can even reach a hospital or other healthcare facility, these highly-valuable, FDA-regulated assets also are often the targets of cargo theft during transport; the products often are then sold illegally.
However, thanks to global positioning system (GPS) technology and medical equipment asset tracking software, tracking medical equipment is now easier than ever through the use of telematics.
Quick Links:
What Is Healthcare Asset Management?
Healthcare asset management is the coordination and maintenance of medical machinery, equipment, devices, physical assets, staff, and even patients within a healthcare setting. As there are countless variations, factors, and needs for each day at a healthcare facility, it's vital to have exact awareness of the location of assets, their status and capabilities, and coordinate everything in a manner that is efficient and effective.
Thus, high-quality healthcare asset management involves having insight into the location, maintenance needs, and optimal usage of resources to deliver care that is streamlined and strategic.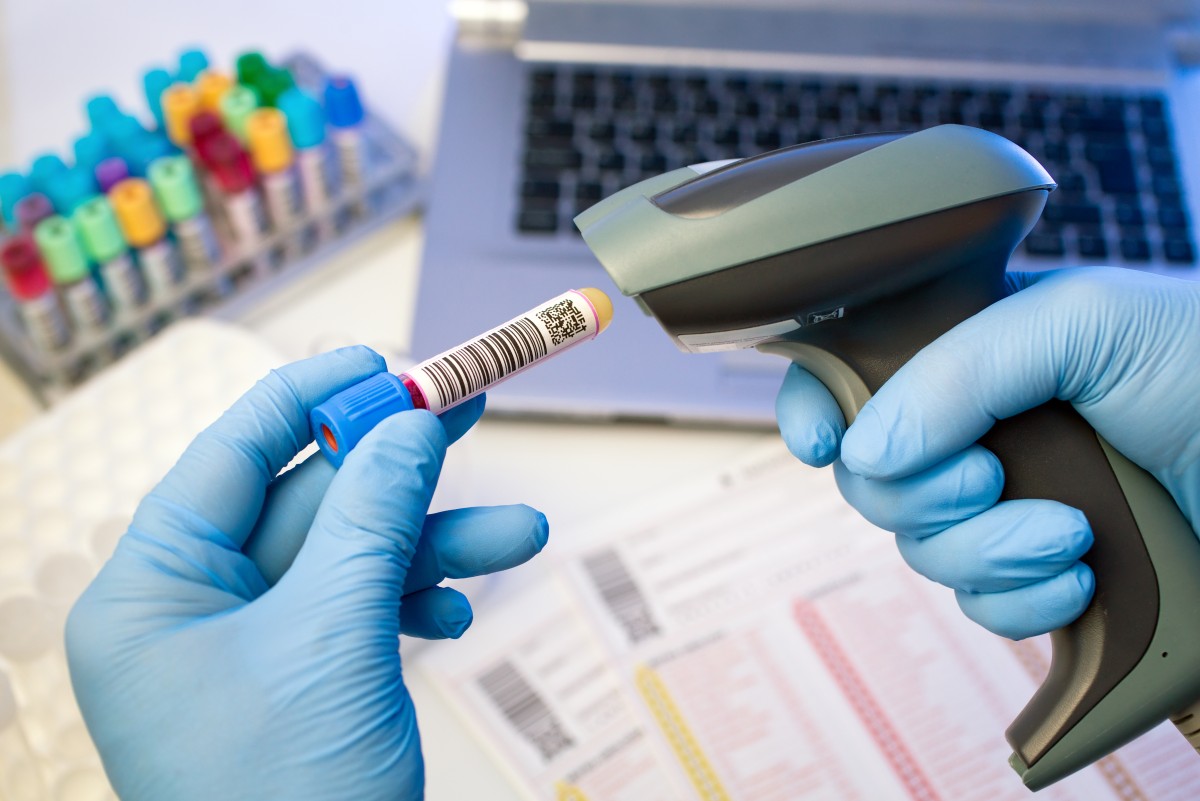 Types of Healthcare Assets
There are numerous types of healthcare assets because there are numerous tasks and goals in a healthcare setting. As such, medical resources are quite valuable, which is one of the reasons why healthcare asset management is important to the healthcare industry.
Assets can be physical and intangible, including:
Machinery
Equipment
Medication
Medical waste
Employees
IT hardware
Patient documents
And more!
Healthcare asset management is crucial for ensuring healthcare staff's time, money, and energy are spent as efficiently as possible.
Top Challenges for Healthcare Asset Management
While healthcare asset management is vital for streamlining healthcare operations, there are some challenges that asset managers face, including:
Unknown Healthcare Asset Locations
With so many moving parts within a healthcare facility, it's important to know the exact location of assets so that staff can retrieve them when needed. Outside of the healthcare facility, medical devices or equipment that is loaned out to patients—and is out of the provider's sight—are liable to wind up in locations or environments that aren't suited for the machinery. Therefore, one of the biggest challenges in the world of healthcare asset management is unknown healthcare asset locations.
In fact, a recent study found that nurses spent about 6,000 hours per month finding lost equipment. That's a significant amount of time being spent on something other than addressing patient needs and delivering quality care.
Stolen Healthcare Assets
Any form of cargo theft is costly for companies—both the ones who ordered the shipment and the ones who are responsible for the safe transportation of their loads. In 2020, around $3.96 million worth of consumable goods were stolen in cargo thefts in the United States; of that figure, only $315,134 was recovered. What's worse is that $3.62 million worth of medical equipment was stolen, of which 2.66 million U.S. dollars worth were recovered.
When medical supplies and devices are stolen, not only does the medical service provider suffer, but so do the patients who need them. When sold on secondhand markets, the stolen medical supplies also put at risk the consumers who purchase the illegally-distributed materials because they may have been tampered with or improperly stored, making them potentially unsafe or ineffective.
Lack of Temperature or Environmental Tracking
While it's one thing to know the exact location of your healthcare assets, it's just as important to know that your healthcare assets are in their appropriate environments. For example, some medicines need to be strictly kept at certain temperatures and some medical equipment needs to be kept in an environment with minimal humidity. Whatever the circumstance, it can be a huge challenge for healthcare asset managers to ensure that their assets are kept in ideal conditions.
Use GPS Tracking for Easy Healthcare Asset Management!
An effective GPS-based asset tracking system integrates GPS tracking devices with healthcare asset management software and empowers you to remotely monitor your high-value assets and cargo in the field from the comfort of your office or home. The devices can be set to update the location more or less frequently, depending on whether you have hard-wired, solar- or battery-powered devices.
With the power of Rastrac's specialized asset management software, you can check in to:
View the progress of any deliveries
Track locations of vehicles
Monitor drivers' travel speeds, acceleration and deceleration rates
Pull accurate, timely, and actionable data that can be used for decision making
Through the use of geofencing, you also can set up boundaries for areas in which your assets are operating or are stored. If any assets leave those pre-designated areas, you will receive an alert informing you about the movement.
This location information can be particularly useful in the event of theft. By tracking the last known location of a GPS device-armed equipment or vehicle, you can provide law enforcement with valuable information that can aid them in finding and recovering your missing assets.
Not only can you remotely track the location of your assets in transit, you also can know the physical conditions in which your assets are traveling. When using modern GPS tracking devices, you can monitor the temperature levels of the vehicle to ensure that your temperature-sensitive cargo is safely transported at a maintained appropriate temperature to ensure compliance. This helps companies that transport medical supplies and other perishable goods to have verifiable documentation on hand for any potential inspections.
Tracking devices can monitor an assortment of different events and asset use, including:
Asset activation/deactivation
Hours of use
Door openings/closings
Motion
Temperature
Humidity levels
Speak with one of Rastrac's asset tracking experts today to learn more about how you can protect your medical equipment assets with an asset tracking system.
Like what you're reading? Subscribe to our blog.
Get our latest posts straight to your inbox.