Landscaping/lawn care companies can most definitely benefit from using GPS tracking solutions for their business. If you don't believe me, here's a story about one landscaping company owner who found out just how much GPS tracking could help his business.
This post is based on a true story, but the names have been changed to protect the innocent:
When Trust is Abused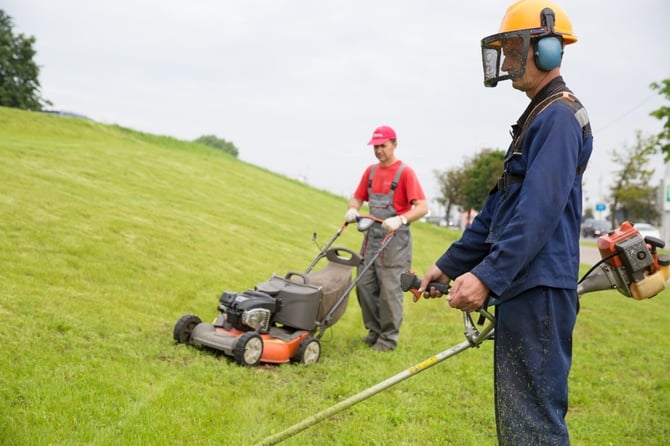 Larry was the owner of a landscaping company who trusted his employees. He had a successful business serving customers—so much so that he needed roughly two dozen vehicles just to serve all of his existing customers. And, every day, his employees reported how much work they did for his customers at each jobsite and how they'd work until 6 o'clock every evening to get everything done.
One day, Larry decided to add GPS tracking to his fleet of lawn care vehicles. He'd heard about how GPS tracking could help companies like his save money, and was curious to see what it could do.
He was shocked by what his GPS tracking data revealed.
While some of Larry's crews were working diligently and acting responsibly, others were not. There were drivers who, although reporting that they were on the job until 6:00 pm, were actually back in the shop as early as 3:00 or 4:00 pm. Others were found to be taking extended trips to the local park or other random locations far away from where they were supposed to be working.
Some drivers weren't returning their vehicles to the company shop overnight like they were told to. One driver was even parking at an automotive store near his house and walking home instead of taking his own vehicle. Also, on weekends, some drivers would take company trucks off the lot for personal use without permission.
Worse yet, some drivers were speeding by a significant margin in company vehicles. This was a huge problem because it not only wasted gas, it could be extremely dangerous—especially since these vehicles carried landscaping tools and equipment in a trailer dragging behind the vehicle. One sudden stop could jackknife the trailer, or a pothole could make it detach.
These abuses of trust were costing Larry's business thousands of dollars each month. It was also impacting his ability to serve his paying customers. With that money, he could hire more people, with that lost labor, he could be serving more customers.
Improving Service, Reducing Costs, and Being More Productive with GPS Tracking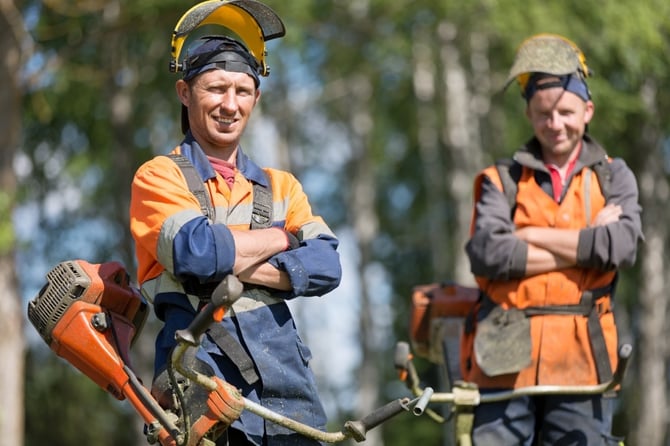 Larry found that he couldn't sit by. He was losing money, and his customers weren't getting the level of service he wanted to provide. So, he started putting that shocking GPS data he'd collected to use.
He started by not only correcting the drivers that were engaging in bad behavior, but by rewarding the drivers that were being responsible. This helped Larry keep his best crews while improving or weeding out the bad eggs.
Another benefit of this was that it helped keep Larry's drivers on-task during work hours, so more customers could be helped with fewer vehicles. Also, if one truck fell behind schedule because of an unexpected issue, Larry could quickly identify another nearby truck that could take over the route or at least notify the next customer that had an appointment—which helped keep customers happy.
Using remote starter disable, Larry was able to keep his trucks from simply being driven off the lot during non-work hours—meaning less fuel consumed and less maintenance required for his fleet of vehicles. This also helped to prevent his trucks from being stolen.
Engine start/stop, vehicle speed, and idle time reports further helped Larry identify and correct inefficient vehicle use. This reduced fuel costs significantly—giving Larry more room in his budget for employee raises or adding more landscaping crews.
Finally, Larry was able to program maintenance reminders into his GPS solution—providing him with alerts whenever a vehicle was starting to reach a maintenance milestone such as 250 engine hours or 6,000 miles since last maintenance. This would help to prevent costly roadside breakdowns that could strand work crews (not to mention help compliance with state-level vehicle inspection & maintenance requirements).
Ultimately, GPS tracking proved to be the perfect tool for helping Larry stay on top of his fleet so he could improve productivity, save money, and keep his customers happy.
Like what you're reading? Subscribe to our blog.
Get our latest posts straight to you inbox.