Having the power of GPS technology at your fingertips is an incredible advantage for any fleet manager. Once a capability limited only for use by the government, GPS fleet tracking software is now a powerful tool that businesses, schools, and municipalities can use to make significant improvements to the efficiency of their vehicle and equipment fleets. In fact, the benefits of GPS tracking for virtually any fleet of vehicles or equipment are well-established.
However, not everyone within your business or organization is going to want to immediately jump on the bandwagon supporting the use of GPS tracking. Your employees, especially your vehicle drivers or operators, will likely be less enthusiastic. They may require some convincing of the benefits of using GPS technology to track and monitor the vehicles they drive.
The issue some fleet managers run into when introducing fleet tracking to their employees is that the employees may perceive the news about the tracking system as a personal intrusion — or, simply put, that you're implementing GPS technology because you don't trust them. No fleet manager wants their employees to see an efficient GPS fleet management solution as an impediment to their work or a threat to their livelihoods.
In light of these concerns, Rastrac's team of fleet management experts thought it would be great to share a few tips on how to successfully gain employee buy-in and effectively help them to understand the benefits of GPS fleet and employee management.
Clearly Explain How the Devices Will Be Used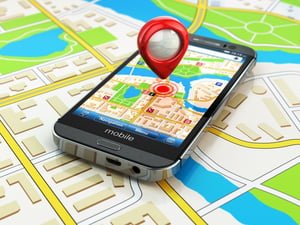 This point can't be overstated. Be sure that you carefully explain how the GPS tracking devices that will be equipped will be used. By establishing clear ground rules, it helps you to:
Keep your employees in-the-know about how the tracking system will be used and what the expectations are of them regarding the system.
Reduce concerns about unethical (or illegal) after-hours tracking and monitoring.
Make employees feel like they are valued and a part of the process.
Employee concerns are understandable. After all, who wants to feel like they're being watched all of the time? That can create an atmosphere of distrust. That's why it's so important to address these concerns early on to prevent them from growing out of control.
By providing a clear explanation of your company's GPS tracking policy, employees can be made fully aware of the policies of the business or organization regarding the GPS trackers in the fleet vehicles. Some of these key points to address include:
Whether tracking will be active during business hours or 24/7.
How tracking data is stored.
Whether the tracking data will be used in employee assessments.
Any penalties they may face for tampering with the tracking device.
The more detailed you are about the specific benefits of GPS tracking and how you plan to use the GPS tracking devices and live tracking software, the better off you'll be.
Focus on the Benefits of GPS Tracking for Employees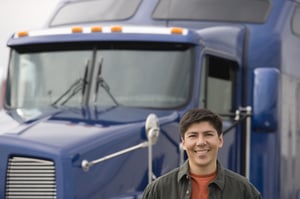 Although the biggest advantages of using GPS fleet management primarily benefit organizations, there are several ways that GPS fleet tracking software can benefit the drivers of fleet vehicles as well as other team members. Some of these benefits include:
Driver Safety. GPS software can help to improve the safety of your drivers in the field. There's always a risk that the vehicle will break down on the road or get into an accident. By remotely monitoring vehicle diagnostics, you can make sure that your fleet vehicles are always maintained and are running in the best condition possible.
Route Optimization. With route optimization, fleet managers are better equipped to provide up-to-date information to drivers regarding traffic, road closures, accidents, and other road obstructions. This tool enables drivers to reach their destinations more quickly, minimizing the frustrations of sitting in heavy traffic.
Enhanced Emergency Response. In the case of an emergency, GPS systems enable fleet managers to know the exact location where a vehicle is, and can then send that information to local law enforcement or medical emergency responders as needed. This reduces the time that the driver must wait for help.
Risk Management. The data provided by an effective fleet management system helps managers and drivers to work together to mitigate potential risks. It also provides documented evidence that can be used to clear an innocent driver in the case of a third-party lawsuit.
Remote Monitoring. This may not seem like it, but remote temperature monitoring is a benefit to drivers as well as fleet managers. When conventional reefer (refrigerated) trucks are on the move, drivers can only assume that their refrigeration equipment is operating efficiently. However, they no longer have to worry knowing that the temperature is being monitored by their fleet manager who can notify them if there is an issue.
Reporting Responsibilities. With live monitoring and Electronic Logging Device (ELD)-compliant tracking software, drivers or operators can spend less time filling out paperwork and more time driving.
When employees are informed about the benefits to them and not just the company overall, they may be more accepting of the system, which makes its integration less stressful for them and less disruptive to your business.
Carefully Discuss the Installation of the GPS System
While all of these benefits sound like a win-win situation for everyone involved, your employees may not feel the same way and may push back against the idea of bringing a GPS fleet management system online. Their concerns may be founded on the perception that, simply put, you don't trust them.
Although some of the key advantages of using a GPS system is that it can help to eliminate fraudulent timecard reporting and fuel theft, it may be wise to avoid making any kind of statements that could be misinterpreted as accusing any employee of such fraud.
For example, making a general announcement to employees that you've decided to use GPS software to combat potential fraud or theft issues could be construed as an accusation that your employees are dishonest. Instead, reinforce the benefits to the company, to them as employees, and why this is a smart move for your organization. That it's about making fleet operations more efficient and not to micromanage them or invade their privacy.
The above are just a few recommendations that you can keep in mind when introducing a new GPS fleet management solution to your employees. We hope this information is helpful and makes the transition for you and your employees.
To learn more about how Rastrac's GPS fleet management solutions can make your fleet more efficient, be sure to check out our new free guide "An Introduction to Fleet Efficiency."
Like what you're reading? Subscribe to our blog.
Get our latest posts straight to your inbox.