The job requirements for a construction project manager are extensive. They are responsible for the working operations and status of expensive machinery, that may include, mobile cranes, towers, earth moving equipment, heavy trucks, and service vehicles. Their responsibilities include the selection and hiring of laborers and subcontractors, as well as the continual supervising of on-site construction personnel and activities.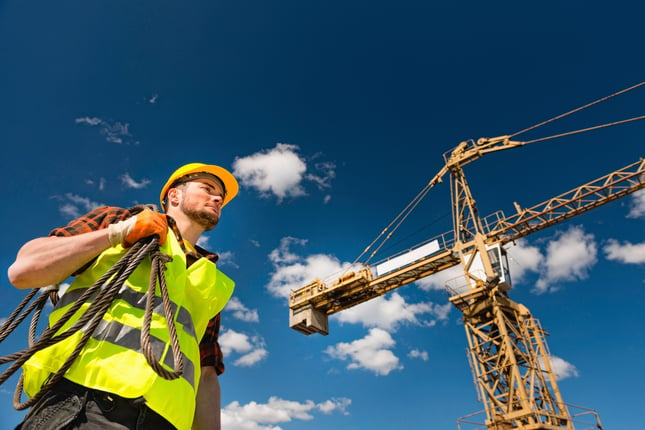 It is the project manager who must respond to any work delays or emergencies. In addition, project managers must make sure that their project demands are performed in accordance with legal requirements, including building and safety codes as well as other regulations.
GPS technology offers many advantages that can help a project manager stay on top of the details required for the successful completion of a job. Following are three ways to pitch a construction equipment GPS system to your project manager:
1. Better Asset Utilization
Project managers typically oversee a large number of assets, and a construction equipment GPS system can provide essential data about almost every asset, allowing the manager to know specifically what assets are available, where they are located, and how effectively they are being used. They are capable of tracking and tracing both powered and non-powered assets in real-time.
When applicable, the devices are wired into the engine, so that data is recorded whenever the engine is started or stopped. Along with engine engagement, there are numerous other equipment metrics that can be monitored by the system, including speed, location, and miles traveled. Project managers will be able to observe all assets on a one-screen, dashboard map, and can choose to zoom in on specific assets for additional details, or to communicate with the equipment operator.
A construction equipment GPS system can be programmed to transmit updates whenever specific events occur, such as engine start-up, or when equipment has been moved outside an established parameter. The advantages of a construction equipment GPS system are numerous, and project managers will experience the advantages of:
24/7 monitoring and tracking of all assets
Real-time alerts
Route tracking
Access to a variety of reports that include fuel consumption, route deviation, idling history, and working hours
2. Greater Compliance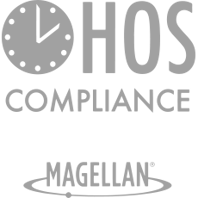 Project managers must stay abreast of legalities, including building permits, hours of service (HOS) rules that legally limit the number of hours that personnel can operate equipment, and business operation restrictions that may be imposed by a city mandate.
Failure to comply with these boundaries may have significant repercussions, including hefty fines and a damaged reputation. A construction equipment GPS system can be easily customized to configure specific alerts that warn of compliance irregularities. Equipment operators will have start and stop times digitally recorded, including breaks, allowing managers to make sure that HOS rules are being complied with.
Compliance with city requirements may involve confining work hours to certain times of the day only. Project managers can configure a single alert for the entire group of equipment and vehicles that operate at the site, and be instantly notified if the hour restrictions are being violated.
3. Anti-Theft and Recovery
The high value of heavy construction equipment, the solid demand for used equipment, and spare parts, and a typical lack of security at construction sites, all contribute to the estimated $300 to $1 billion annual loss of this equipment, due to theft. The numbers do not reflect the additional costs experienced by the project owners that include business interruption expenses, rental costs, project delay fines, and lost production time.
GPS systems can help stop thieves by providing current data on every asset, and pinpointing where it is located. Equipment tracking is one of the most important prevention methods to deter theft, and is often vital to recovery.
Theft Prevention
GPS systems continuously monitor and track construction assets, including equipment, and vehicles. The anti-theft features of these systems can include:
Geofencing capabilities that trigger an alert when an asset leaves an area or enters an area that is prohibited
Defined secure periods, such as off-hours, which activates an alert if the asset moves, or is moved, during that period
Remote ignition disable, to stop vehicle from being moved
Recovery Aid
GPS trackers allow the location of the stolen equipment to be continuously monitored, which can assist in its timely recovery. Assets that are recovered quickly, are going to be less likely to have been dismantled or suffered other significant damage.
For project managers, GPS notifications make efficient work operations, and compliance, that much easier, and many issues can be addressed before they become major impediments to completing a job on-time and on-budget.
A construction equipment asset tracking software also reduces the risk of equipment theft and increases the chances of recovery if theft occurs. For project managers, this means greater peace of mind at the end of the day, which can be priceless in and of itself.
Like what you're reading? Subscribe to our blog.
Get our latest posts straight to you inbox.