The FDA is administering new rules and regulations for companies that transport and distribute food. The Food Safety Modernization Act (FSMA) establishes requirements for reefers, transportation equipment, transportation operations, training, and records. Under these guidelines, a carrier of perishable foods must keep records that demonstrate appropriate temperatures were maintained during the transportation process. They must also show that the delivery truck was acceptably pre-cooled before the food was loaded.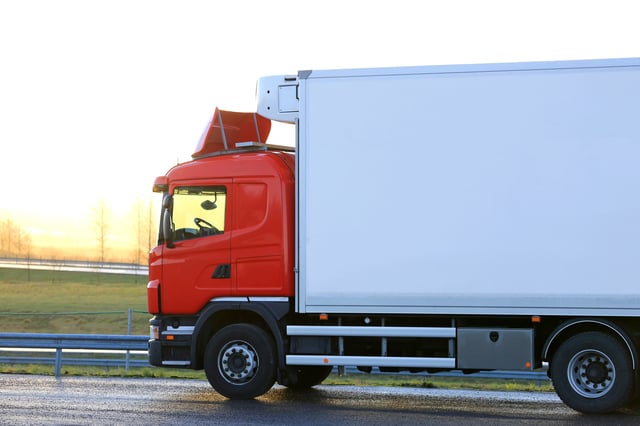 GPS tracking helps simplify regulation compliance, which is vital because the rule transfers risk and responsibility to the transportation industry. Fleet managers must be able to prove that they are following all the safety protocols. Documentation must be continual on all food shipment processes and operations to verify that safety conditions were met every step of the way during transit.
GPS tracking devices that provide remote diagnostics can improve the supply chain by simplifying the process for recording, storing, and sharing detailed information about the temperature conditions in a reefer unit. Remote diagnostics reports for a reefer truck's trailer can include temperature information, providing reliable evidence of whether the appropriate temperature was maintained inside the refrigeration unit.
GPS tracking systems, linked with temperature monitoring sensors, allow the company to remotely monitor the state of the refrigerated unit at all times, from the instant the unit is turned on for pre-cooling all the way to delivery. Custom alerts can be set in case the temperature of a refrigeration unit falls outside of a set range, or if the power to the trailer is disconnected. This way, fleet managers can quickly alert drivers to a problem so they can work on resolving the issue right away. The sooner the problem is fixed, the less risk there is of losing product.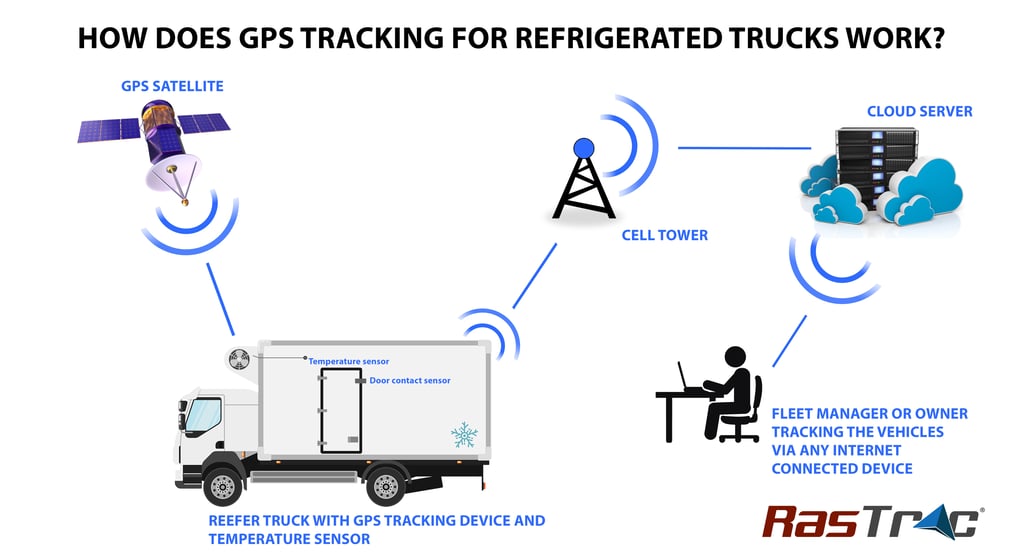 This can help fleet managers overcome a key regulatory documentation hurdle without adding labor and delays for a truck driver to repeatedly stop and check the cold trailer every few hours. As an added benefit, this also means fewer rejected shipments since you'll have verifiable evidence recorded by an impartial computer program.
A company may be also able to monitor the defrost status of the reefer, dependent on the accessibility of the connection to defrost circuits. A reefer unit will automatically defrost at certain coil temps. With remote monitoring and diagnostics that come with a GPS tracking system, you can see the status of all the units and their defrost cycles.
Installing a contact sensor on the door of the refrigerated trailer will also allow for notifications when the door is opened and closed. These instant alerts can be sent via e-mail or text message, and can be used in scheduled reports as well.
For companies transporting perishable goods long-distance, GPS tracking systems for reefer units can be an invaluable tool for strengthening the supply chain.
See how you can improve your fleet efficiency with GPS tracking today!
Like what you're reading? Subscribe to our blog.
Get our latest posts straight to you inbox.