Your fleet's driving habits are integral to the success of your business
Operators who speed create dangerous situations and increase liability, drivers who are easily sidetracked make late deliveries resulting in unhappy customers, and driver habits such as wasting fuel with excessive idling can really affect your bottom line. Utilizing vehicle tracking solutions can help you improve driver safety, ensuring your drivers and those who share the roads with them are safe and your business's operating costs are kept under control.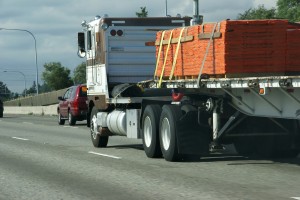 Your fleet's driving habits affect your company
• Speeding is the main cause of accidents (and tickets) in unsafe driving, possibly resulting in liability against your company.
• Commercial drivers are restricted by the Federal Motor Carrier Safety Administration and the Pipeline and Hazardous Materials Safety Administration from holding, dialing, or reaching for cell phones. Companies allowing drivers to use phones while driving commercial vehicles can face a penalty of up to $11,000 per violation.
• What you don't know can hurt you – unsafe drivers raise insurance premiums, cost your company in fines and increased liability, and reflect very poorly on your business when unsafe driving adversely affects fellow motorists.
Benefits of vehicle tracking solutions
Vehicle tracking can monitor driving behavior even while you are busy managing day-to-day operations. With the help of vehicle tracking, you can be aware of the location of every vehicle, more efficiently route and dispatch your fleet, improve customer satisfaction with on-time deliveries, and help drivers feel safe when traveling remote or high crime areas alone.
Monitoring and tracking unsafe driving
Vehicle tracking solutions can improve driver safety by monitoring high risk behaviors such as quick starts and stops (jack rabbiting), unnecessary driving in reverse, vehicle idling and stop time, speeding, mobile device usage, business and personal trips, and more. Vehicle tracking solutions can decrease liability by preventing litigation costs to your business and damage to your reputation by identifying repeat offenders, thus increasing safety and reducing the incidence of accidents. Improved driver safety also greatly reduces the number of customer service calls related to unsafe drivers.
Cost benefits
Installing vehicle tracking often greatly reduces insurance costs by increasing your chances of recovering stolen vehicles and property, in addition to allowing you to fight unfair citations and claims based on solid facts and data. Vehicle tracking solutions can also identify the need for maintenance based upon engine performance, reducing the occurrence of late deliveries as well as the costs associated with breakdowns.
Proactively addressing driving habits
Remember, vehicle tracking solutions are not just about eliminating unsafe driving habits, but about making sure your drivers are safe as well. Employees who know safety rules can be tracked are much less likely to push the limit. In addition, for high-risk drivers, vehicle tracking solutions offer proof of driving behavior, allowing you to discuss a corrective action plan and consequences with employees before incidents occur.
Don't let the high cost of high risk drivers become a strain on your business. Reduce unnecessary costs due to high risk driving behavior with the help of vehicle tracking solutions from RASTRAC. RASTRAC is a leading GPS fleet tracking and remote asset management solution for companies of all sizes, providing solutions for your every tracking need.
Like what you're reading? Subscribe to our blog.
Get our latest posts straight to your inbox.