Fleet management has many challenges in the absence of GPS tracking. The frustrations that fleet managers, risk managers and staff of rental companies experience affect other aspects of business operations and profitability.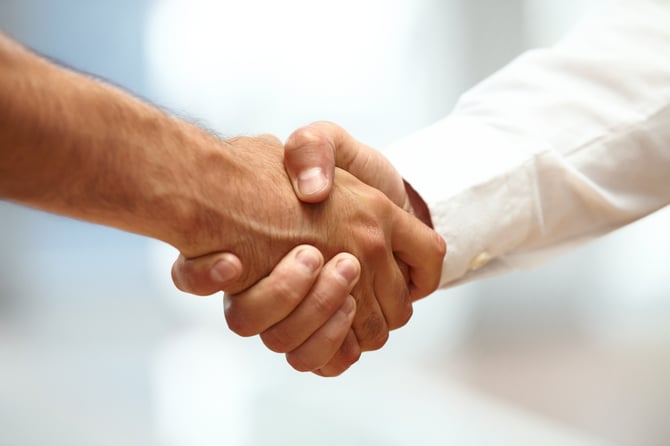 Take the case of Wayne Francis, the Operations Manager of Fleet Maintenance of Texas (FMT). At one point, Wayne and his company struggled to keep up with customer service and contract enforcement. Now, FMT is receiving rave reviews from former clients who cite the excellent care that FMT provides. How did Wayne do it? It has a lot to do with the GPS fleet tracking system that he got for his fleet of rental vehicles and equipment.
Many people are most familiar with the usefulness of GPS in preventing theft of vehicles and equipment. However, what many don't know is the potential impacts GPS fleet tracking devices can have for customer service. Wayne now knows how GPS tracking services translate to maintaining happy customers. His experience with tracking systems helped him alter how clients view his company by proactively handling emergencies and improving overall customer support.
Professionalism and Trust
Wayne's company specializes in renting or leasing commercial-class vehicles and specialized equipment, including refrigerated trailers and generators, to various companies. Before he started making full use of the GPS trackers on his company's fleet, Wayne had to frequently deal with problems regarding the condition of vehicles and equipment after they were returned. Clients used to operate the rental vehicles and equipment in inappropriate ways that breached their rental agreement with FMT.
The cost of maintenance and replacement was too high for the company. So, Wayne had to devise ways of keeping customers honest. He tried signing agreements with clients to ensure they maintained the rentals in good order and stuck to the agreed area of operations. However, these trust issues were hurting FMT's relationship with its customers. This, in turn, affected FMT's reputation and profitability. The problem with such agreements is that there is no way of knowing what happens once the vehicle leaves the company's care. FMT was relying on its customers' moral sense of integrity, which was not always forthcoming.
Wayne had never been so relieved when he discovered that GPS tracking could solve that problem. He can now track occasions when a customer takes the company's rental vehicle out of bounds. He recently discovered that a client had taken rental equipment to Oklahoma instead of Austin as they had agreed to in the contract. Now that customers are aware that Wayne knows exactly where his equipment and vehicles are, they take greater care to adhere to the designated route. Wayne notes that since then, confrontations with customers regarding routes have dropped considerably. Customers now believe FMT's customer service approach is more professional because its staff can be respectful yet firm when producing evidence in case of a disagreement.
Improved Customer Support
GPS tracking solutions can also help you to improve your own capability to help your clients. You can use the remote diagnostics abilities of your GPS solution to monitor important performance statistics for your rented equipment.
For example, FMT can receive alerts when the tracker detects a disconnection in the rental equipment. When this happens, FMT can either reach out to the client or preemptively dispatch a service technician to fix the issue. This can spare a client time and money.
In the past, the company's technicians would have spent a long period of time waiting for the client to report a problem; not to mention trying to inspect and diagnose it. GPS tracking system alerts can allow for faster troubleshooting by not only making fleet managers aware of a problem faster, but by also providing some information about the fault.
Convenient Solutions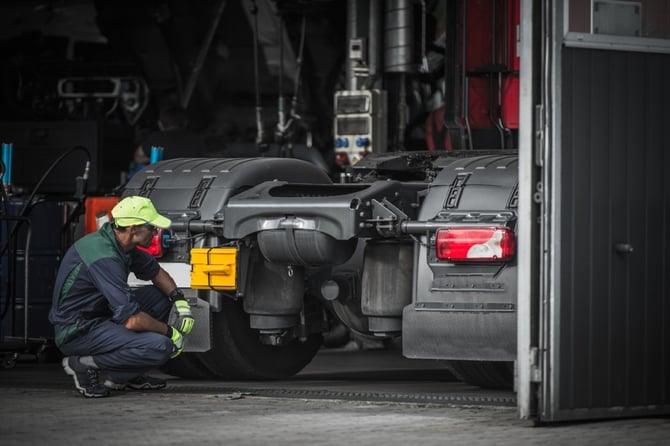 GPS tracking will enable you to provide support from a position suitable for you. Sometimes, a client might experience a problem with a piece of equipment, but she might be a long way off. Your GPS fleet or asset tracker might show you what could be causing the problem.
Previously, FMT had to send its technicians to the site of a problem miles away, only to find that the issue was minor. Now, it is possible to identify the nature and extent of a problem and decide whether to send a technician or provide instructions on how to solve it. Wayne is thankful that he doesn't have to dispatch an entire team of specialists just to reconnect a disconnected battery, for instance. Customers are now happy that any issue is salvageable with speed, which helps to save them time and money.
Thanks to GPS tracking, FMT has managed to save itself from incurring additional operational costs through fuel efficiency. His employees do not have to drive all the way to a site of malfunction if the client can rectify the problem themselves with a little over-the-phone instruction.
Like what you're reading? Subscribe to our blog.
Get our latest posts straight to your inbox.