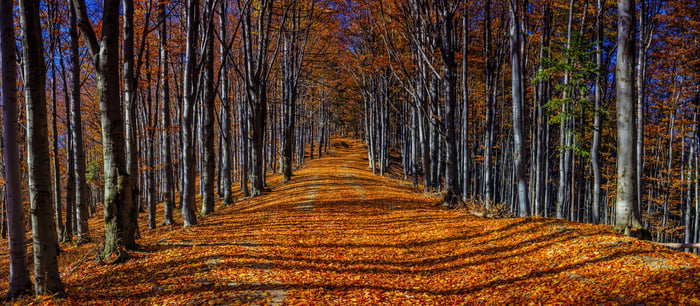 Fall, Autumn, whatever your preferred term is for the season, it's a time for falling leaves, cooling temperatures, and lots of organic mess in your municipality's streets. All those pretty orange and yellow leaves look nice in the trees—but when they fall, your street sweeping crews will have to deal with them.
Tree leaves might not sound like much of a hazard to most, but any motorist who has lost traction on a muddy mound of leaves knows better than to underestimate the danger of a leaf-covered road.
Keeping roads clear of debris such as fallen leaves is an important task year-round; one that requires efficiency, thoroughness, and dedication. However, doing so on a tight municipal budget can be challenging, to say the least—which is why you might just fall in love with fleet GPS tracking for street sweeping operations.
Cleaning Up the Streets—and Looking Good Doing it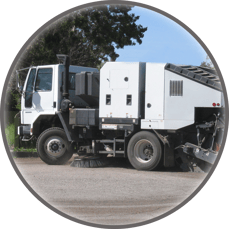 Why would you want/need to use GPS on your fleet of street sweeping vehicles?
One reason is that it can make your municipality's street sweeping operation look really good on the books for results per dollar spent by:
Improving Coverage Area Per Vehicle. With GPS tracking and color-coded aging maps of sweeping routes, you can make sure that sweeping trucks are moving on from cleared roads quickly—rather than wasting time re-sweeping a road that was cleared less than an hour ago when there's a street two blocks over that hasn't been touched in days.
Preventing Wasteful Driving Practices. How efficiently are your street crews using their time behind the wheel? With GPS tracking for street sweeper fleets, you'll know the answer to the minute because you'll have detailed reports for engine idle time, acceleration/braking, GPS location for all hours of the day, and more.
Preventing Vehicle Theft. Replacing a lost or stolen vehicle is a heavy burden on any municipal budget. With GPS fleet tracking, however, your odds of recovering a stolen vehicle intact are greatly improved.
Reducing Maintenance Costs. By carefully tracking total use time, miles traveled, and the onboard diagnostics sensors of your street sweepers, you can easily identify which vehicle need preventative maintenance. By focusing on stopping small, easy-to-fix maintenance problems before they blow up into expensive-to-repair roadside disasters, you can reduce your total costs for maintenance.
Another reason to love GPS tracking for street sweeping operations in the fall? Because it can make your life easier.
GPS data gives you an accurate, impartial view of a fleet vehicle's activity without you ever having to leave the office. You'll know for sure if streets are getting cleared at the right times to maximize motorist safety, and which drivers are your top performers.
If having a convenient, easy to use way to improve your street sweeping operations sounds good to you, then you'll love GPS fleet tracking for street sweeping from RASTRAC.