2019 Success & Great New Values
We want to tell you about our very successful 2019 and all the great new value we added for our customers, and our 2020 plans for even greater benefits moving forward.
2019 was a very good year for Rastrac. Not only did we add features and value for our customers, we embarked on an aggressive product development program to make sure our customers have the latest and greatest platform available today, and in the future.
One of the coolest features we added to Rastrac is our instantaneous fleet health snapshot on your opening page. At a glance, you can see what is happening in your fleet that might require your immediate attention instead of waiting for or pulling a specific report. In a small square window at the top left of the opening page you'll see things like;
Devices Not Reporting
Fleet Usage %, Idle Time
Speeding Incidents
Battery Health
Maintenance Due
This data is invaluable in keeping you informed about your fleet in seconds and acting on issues immediately.
Next, we added a ton of new features to make life easier on our customers. In fact, we upgraded the whole platform in early 2019 so it can be used with any browser and almost any device.
"We upgraded the whole platform in early 2019 so it can be used with any browser and almost any device"
We developed a mobile app, so managers can see and manage their fleet activity while they are in the field and we further developed our personal tracking app service called PocketRastrac, which allows our customers to track people through their android and iOS devices regardless of the vehicle they are assigned to.
PocketRastrac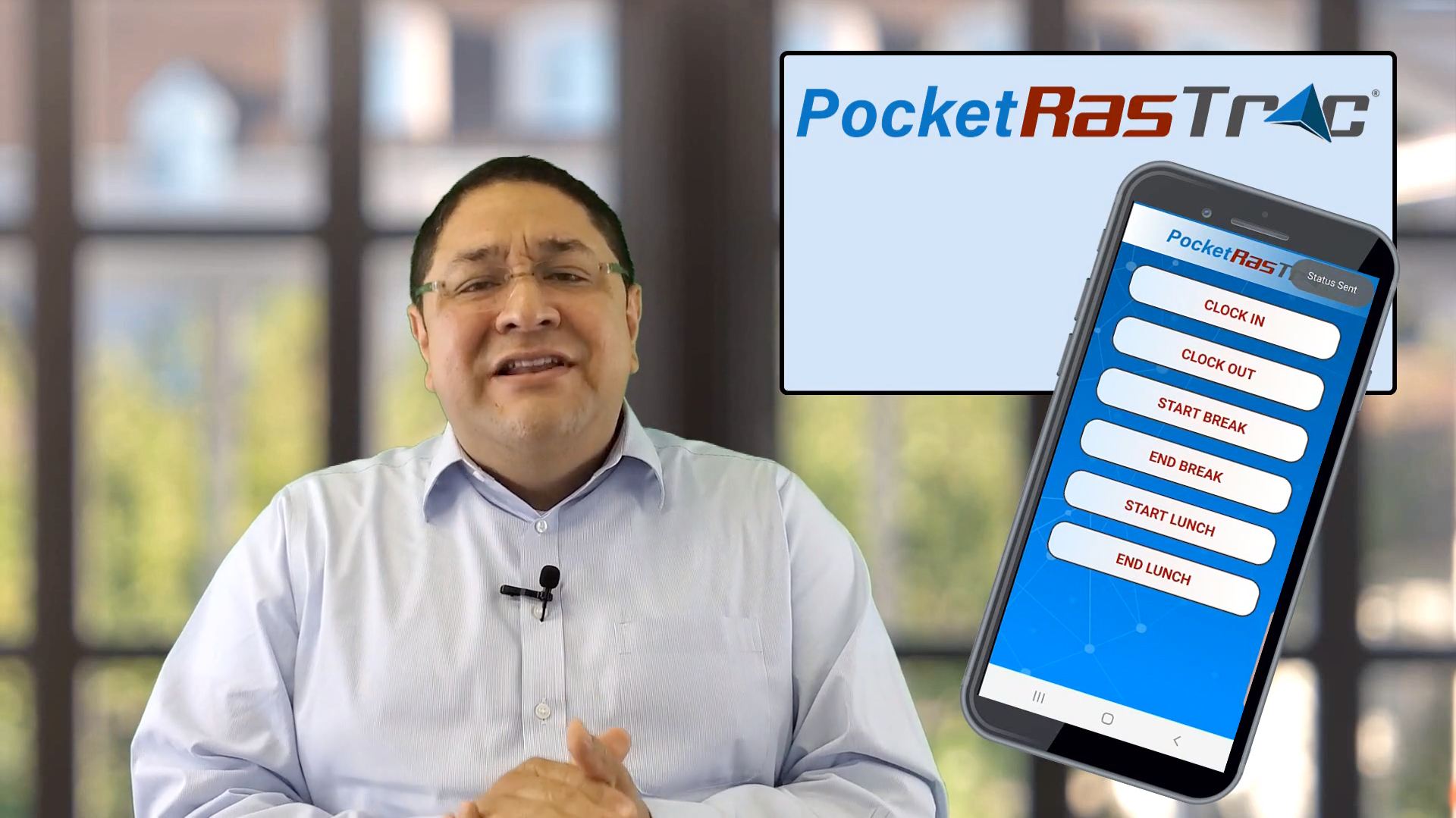 PocketRastrac can also be used to complete timecards and send any number of canned forms as well as typed messages directly to the system. We added a fleet page with customizable data points to give you an enhanced dashboard with colored graphs to show speeding, moving status, geofence activity, idle time and more. We have also made it much easier to designate instant geofences with the click of a button so users can have geofences that are easy and quick to assign and remove.
RastracVision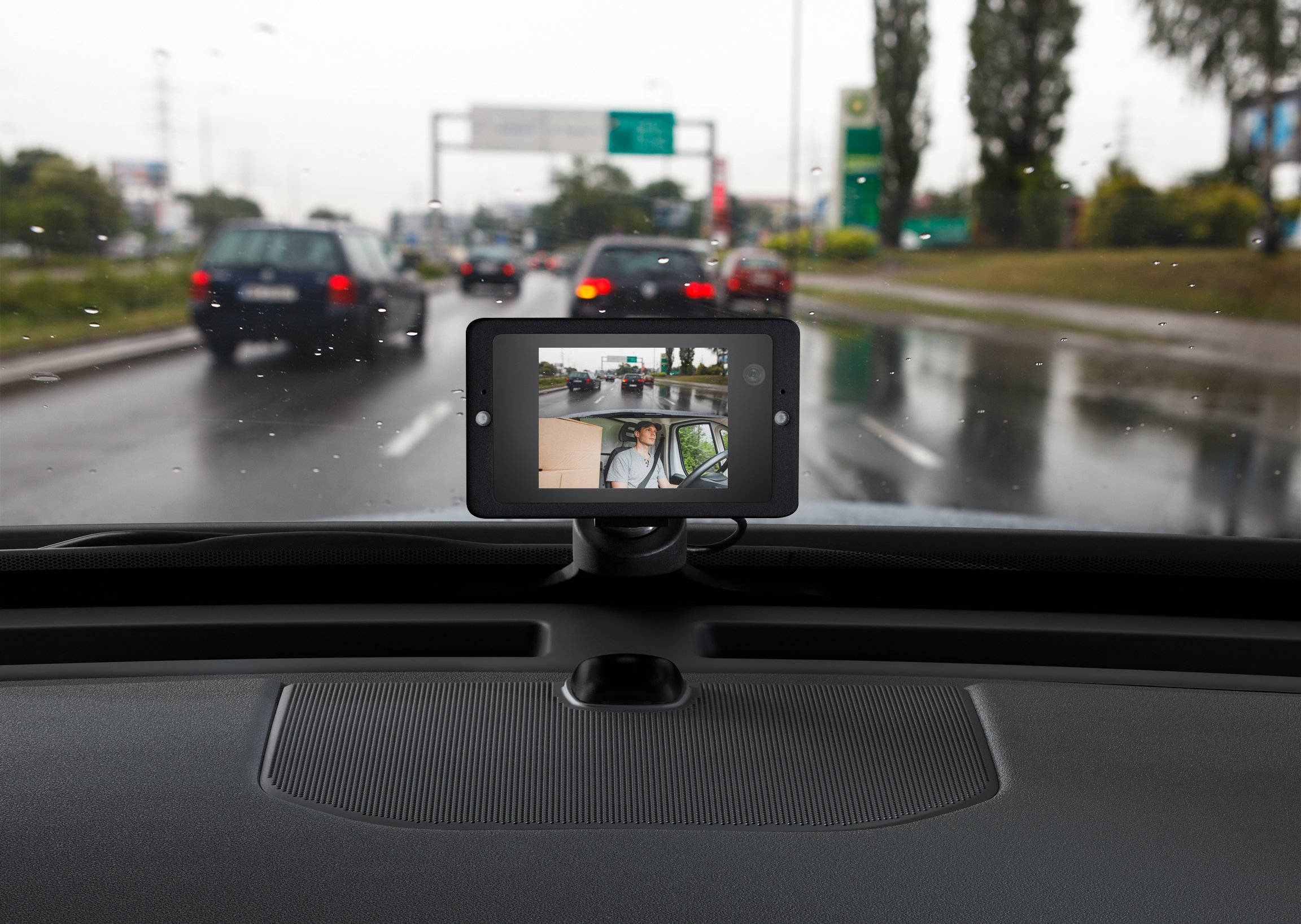 Many of our customers have shown a great interest in safety features for drivers, so we have added a new Driver Performance Report with a color coded grading system that can be used to show drivers where they may need improvement in their driving habits to become better employees. And speaking of safety, Rastrac has launched an A-I powered intelligent dashcam with Best-in-Class dual HD cameras that capture driver and road facing video and driver audio. This system is called RastracVision and this patented A-I powered video detects unsafe or unusual activity even when the car is off.
RastracGo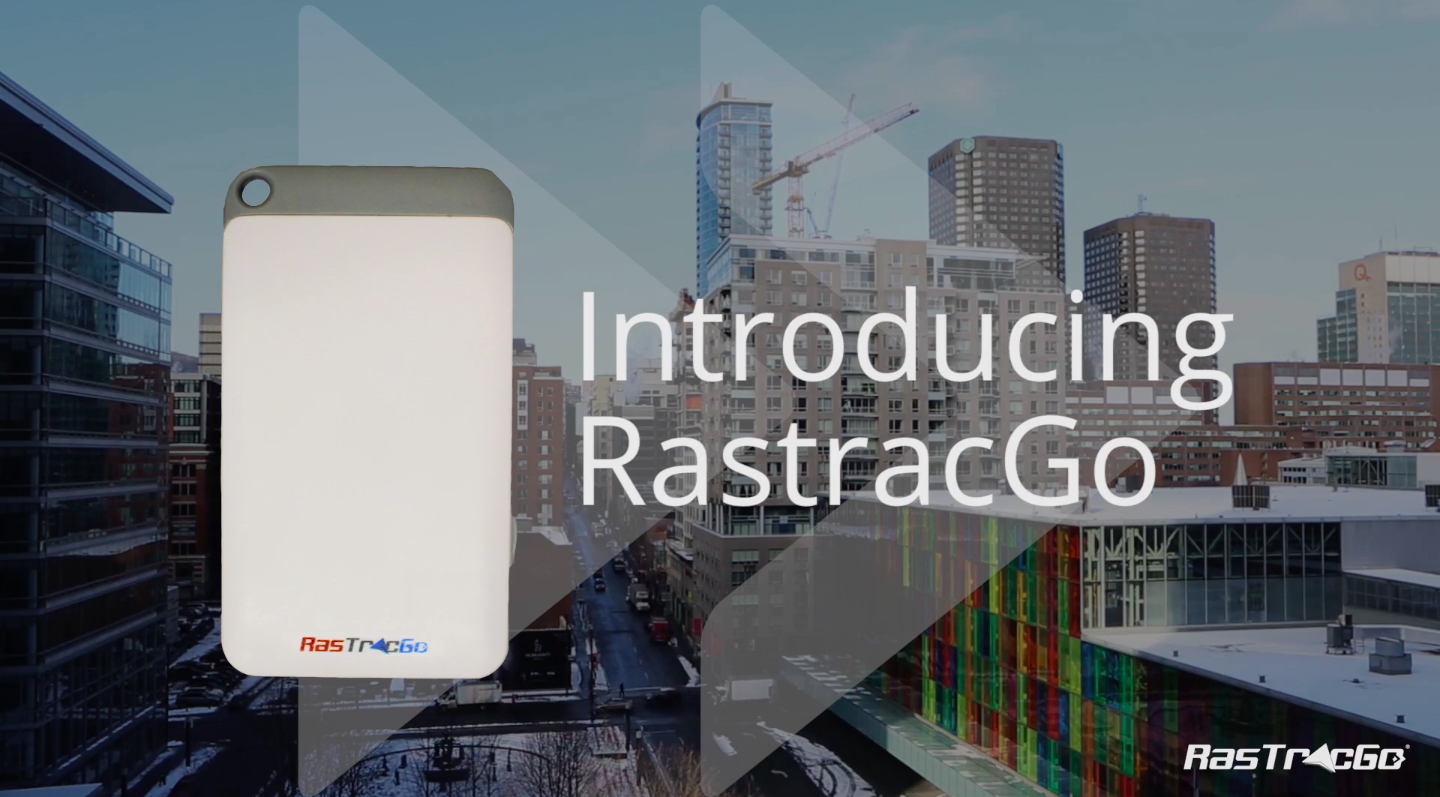 To help customers with tracking non-powered, but valuable assets like shipping containers used for events or large tool cases that tend to be shipped ahead of projects, Rastrac has added a very small discrete, rechargeable tracking device to the product line. This device is called a RastracGo-Mini and can be hidden in medical device containers, wardrobe shipping containers, refrigerated boxes and almost any other kind of shipping unit available. It not only tracks location, but other conditions such as temperature and motion.
RastracDriver
For customers that have motor pools with different drivers for different vehicles every day, we have added RastracDriver, which allows customers to have their driver assign themselves a vehicle by scanning a QR code before starting their shift. And for fleet professionals who work in construction, government, utilities, energy, mining- any industry that requires the effective deployment of heavy equipment we made the Rastrac platform AEMP compliant so they can work from the same data standards.
We will be adding value in features and new product in 2020 too. In fact, because we have always been involved in law enforcement, safety and community with our municipality customers, we are going to launch an AI powered service for intruder and firearm detection. This is a very simple service to implement and can utilize many existing video systems already deployed. Also, this system will mature and we will find a multitude of areas where we can bring its usefulness and value to bear, including colleges, court houses, churches, synagogues and event centers to name a few.
This is an exciting time at Rastrac. Give us a call and speak to a project consultant to learn more about any of our new innovations.