Make sure your vehicle fleet is ready for the new Federal Motor Carrier Safety Administration (FMCSA) rule mandating the use of Electronic Logging Devices (ELDs) using the information in this tipsheet!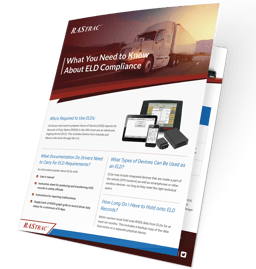 In this tipsheet, you'll find:
Who the ELD rule applies to
A required ELD document list for drivers
Which types of devices can be used as ELDs
Required ELD functions
Implementation deadlines for ELD compliance
Don't get blindsided when the FMCSA starts enforcing the new ELD rule. Get your FREE tipsheet by filling out the form to the right!