Running operations as a fleet manager is a complicated venture that involves high levels of planning, tracking, and analysis. It's not only about being responsible for purchasing or leasing fleet vehicles — fleet managers are also responsible for ensuring their vehicle fleet is as efficient and effective as possible. This is typically accomplished by tracking fleet performance and usage, making sure each fleet vehicle is properly maintained, and that drivers are where they're supposed to be when they're supposed to be there.
Some companies choose to rely on their in-house fleet management personnel to handle these tasks. Others decide to outsource fleet management responsibilities to third-party fleet management companies.
If you find yourself in a position of always trying to play catch-up or need to dedicate yourself to other, more pressing tasks, it may be advantageous to partner with a specialized fleet management company (FMC) to outsource fleet management responsibilities. However, if you choose an unqualified third-party vendor, it can cause more damage than good for your fleet operations and damage your reputation.
Considerations for Choosing to Outsource Fleet Management or Keep It In House
When evaluating every service provider and manager for the fleet industry to serve as a potential resource, there are some key considerations you should verify:
Check the Fleet Manager's Experience. How much experience do they have as a fleet management company? Are they established and do they have a proven record of success?
Review the Fleet Management Company's Services and Insurance Coverage. Every FMC is different and approaches contracts and services differently. Take the time to review their information before making any decisions carefully.
Check the FMC's Technology Assets. Having the right fleet management technology solutions can make an enormous impact on the success of a fleet management company. Make sure they have the right tools in place to meet your fleet management and tracking needs.
Here are some of the things to consider when deciding whether to outsource fleet management tasks to a third-party fleet management company or continue in-house fleet management.
Why Fleet Operations Should be Handled In-House
Many fleet managers who choose to handle their fleet management in-house do so for many different reasons. For some, it's about trying to keep costs down by utilizing their existing personnel. For others, it might boil down to the concern that no third-party fleet management company could know your company as well as you do, and you don't want to offload an integral part of your operations to a third party who is offsite.
Here are some of the advantages of relying on in-house fleet management personnel:
You Aren't Relying on a Third-Party Vendor. There is something to be said about having your own people handle tasks that are essential to your business rather than relying on employees you don't know and may never personally interact with at another fleet management company.
Maintain In-House Control of Your Fleet Operations. Using an in-house team helps to ensure that your fleet management efforts align with the overarching goals of your company. They are more aware of what is needed for your business and can define the top priorities.
Closely Manage and Monitor Fleet Costs. Your in-house team will be more familiar with each driver and fleet vehicle. As such, this means that they can more easily address anything that comes up — such as fleet maintenance issues — before they manifest into more significant costs.
Why a Third Party Should Handle Fleet Operations
Fleet managers who may want to outsource fleet management responsibilities may choose to do so to increase the overall efficiency of their organization by making the best use of their human personnel. Or, they may want to reduce costs by outsourcing work to a team of experts.
Some of the advantages of working with a third-party fleet management company include:
Reduced Fleet Costs for Management. Depending on the company and what is needed, choosing to outsource fleet management responsibilities to a third party often costs less than what it would cost to employ one full-time employee with benefits
Increased Efficiency and Access to Resources. Working with a professional fleet management company means that you not only free up your personnel to work on other tasks, but you also gain access to the company's resources as well.
Ensure That Your Business Meets Fleet Industry Compliance Requirements. Want to wash your hands of responsibility for adhering to requirements outlined by the Department of Transportation (DOT), Occupational Safety and Health Administration (OSHA), and other regulatory bodies? Working with a fleet management company means that they become responsible for ensuring that your fleet meets those requirements, which lifts that weight off your shoulders and reduces your company's risks.
Having Access to Greater Knowledge and Expertise. Knowledge and expertise go a long way. When you choose to outsource fleet management services to a trusted and experienced fleet management company, it means that you'll benefit from the successes and learning experiences they've had with other customers.
There is no right and wrong way to approach fleet management — whether you choose to use in-house resources or go with a third-party fleet management company should be decided based on the needs of your business.
When you are evaluating the top fleet management companies to determine which could meet your vehicle fleet needs, be sure to inquire about their GPS fleet tracking software solution. With the right user-friendly software, you can easily track and manage your fleet for maximum efficiency and effectiveness. However, if they are using software that is not intuitive, lacks functionality, or is not customizable, it can hold you back from what you aim to achieve together.
To learn more about how reliable and user-friendly fleet management software can help your business and increase efficiency, check out our free resource by clicking the link below. Otherwise, feel free to contact our team of fleet management experts if you have any questions.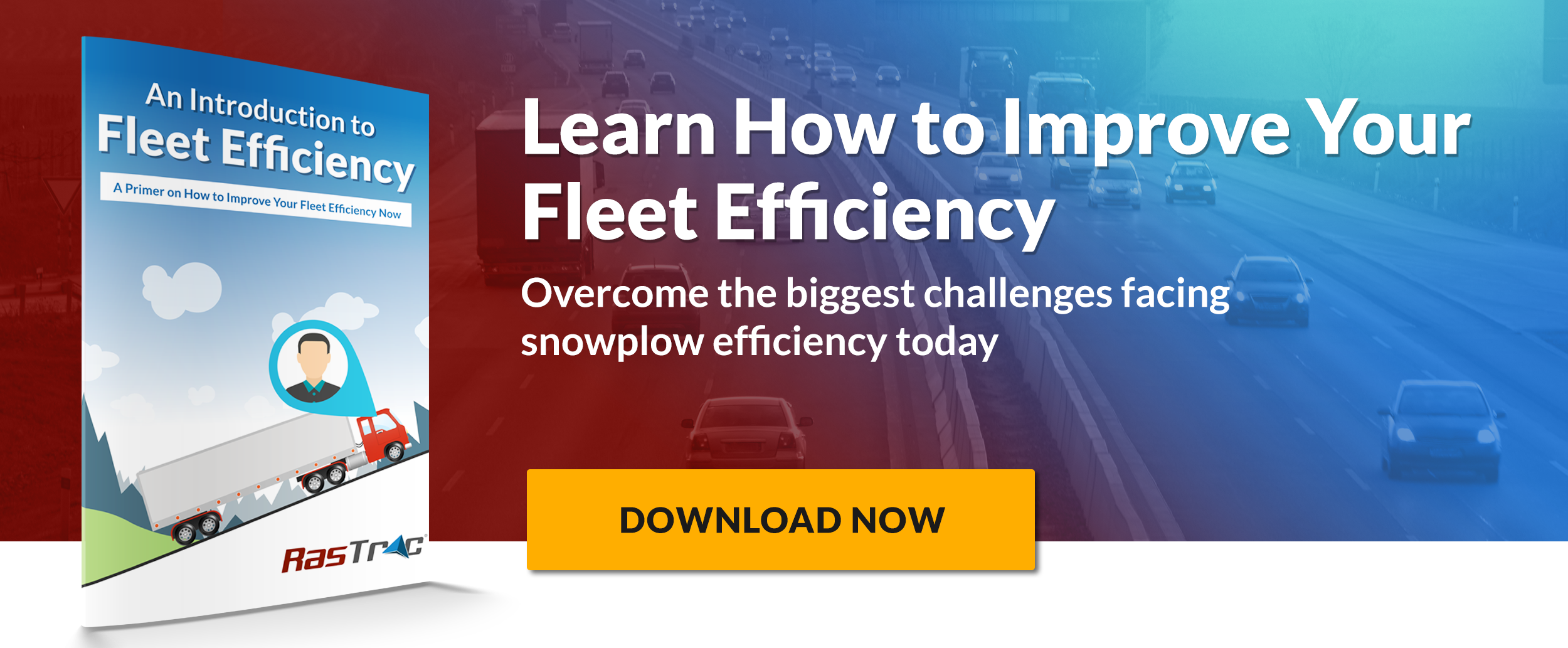 Like what you're reading? Subscribe to our blog.
Get our latest posts straight to you inbox.