If you are operating a large fleet of vehicles, then you may have already heard of geofencing. If you have not heard of this term, then be prepared to learn of an amazing way to improve efficiency in your fleet.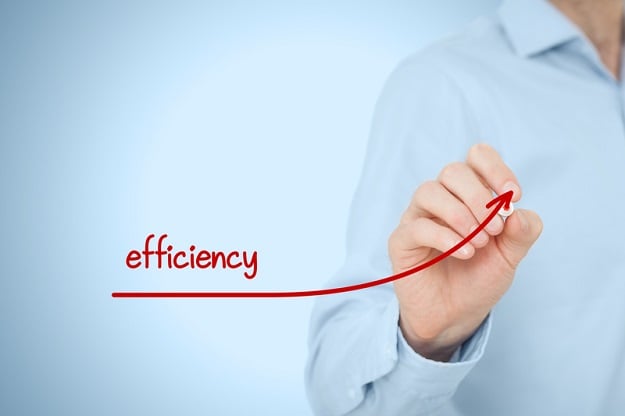 A geofence is a virtual perimeter for a real-world geographic area. Within RASTRAC, you have the abilities to create a geofence in the shape of a circle, along a stretch of highway or road, or in a polygon. The polygon geofence can be made into any shape that will meet your specific needs. Since these are a virtual "fence," you are able to automatically receive alerts when a monitored asset enters or leaves the perimeter.
Geofences have become extremely helpful in a wide variety of industries, and have become a valuable tool in managing remote work forces.
Are there any ways geofences could help your business save money as well as improve efficiency and safety? Let's look at a few ways that RASTRAC is assisting its customers with the use of geofencing.
1. Keep track of arrivals and departures
You may want to know exactly when your employees are on site and when they leave. This could be used for safety purposes to make sure there is no one in harm's way should you have a demolition or similar destructive event occurring on the job site.
2. Timecard verifications
When you have GPS tracking devices installed in your vehicles, you can receive automatic alerts via e-mail and/or text message when a worker arrives or leaves a work site. With this feature, you will be able to keep a valuable log of time that was spent on the job. This can be used to create an accurate payroll. This can be especially useful for any employees paid hourly.
3. Security for your assets
Purchasing mobile assets can be very costly for any company. You want to make sure that these assets are safe and secure and not receiving any unauthorized use. An automatic alert sent whenever an asset is moved out of its particular area will eliminate this threat. Someone may be able to get into your work site, but they will not know that they've triggered an alarm when they move their stolen goods off site.
4. Recover your stolen equipment
If you have all of your valuable assets have a GPS tracking devices installed on them, you will be able to receive an immediate alert once that piece of equipment is moved outside of its geofence. This is particularly useful in the construction industry, where large and expensive assets are left on a job site for extended periods of time.
We have one customer who has recovered four assets within the past 3 years through the use of GPS tracking and geofencing. These recoveries alone have more than paid for their tracking service each time.
5. Monitor driver behavior
Drivers are responsible for getting their cargo to their destination in a timely and efficient manner. If you have drivers going off course and taking unauthorized routes, this will result in waste of fuel and valuable time. In short, it's costing the company a lot of money. Imagine if you were able to receive an instant notification if a driver veers off of their assigned route. You will then immediately be able to contact the driver and find out the cause of their deviation.
Conclusion
These are just a few of the ways that RASTRAC is able to assist your company with the use of geofencing. There is no doubt that this is an extremely valuable and useful tool. If you would like to learn more about geofences and how they are used, contact us here at RASTRAC for more information and a free demonstration of how it works.
Like what you're reading? Subscribe to our blog.
Get our latest posts straight to you inbox.