E-commerce is booming in the United States as consumers find that it saves time, offers more variety, and they can compare prices easily. As e-commerce continues to flourish, so does the demand for delivery services. If your delivery service isn't using GPS tracking yet, it's time to look into it.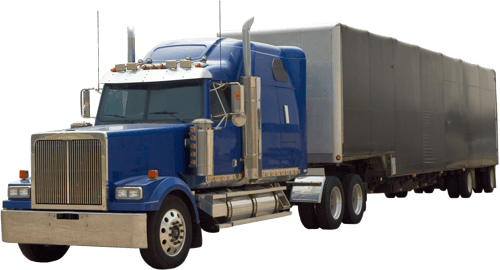 The technology available today allows you to increase your efficiency, saving you money. Here are just some of the advantages a GPS tracking system will give your delivery service business.
Route Builder
For drivers who visit numerous locations in one day, routing is extremely important for planning and taking control of the day. The simplest GPS devices easily give routes from your current location to your destination location. These devices work well for many automobile drivers but are not sufficient for delivery drivers.
For complex routes, the process of entering each individual address and then navigating to it, one at a time, is very time-consuming. Multi-destination GPS devices allow you to enter numerous addresses and tally the total driving time the entire route will take. Most multi-destination GPS devices have a route optimization feature which sort the addresses based on how close one locale is to another.
Many GPS route builder devices allow drivers to quickly enter addresses by including features such as quick spell and smart city. Users simply enter the first few letters of the street and city name, and the program automatically fills it in, cutting address entry in half. This is important for drivers who are entering 15 or more stops every day. GPS systems allow drivers to easily add and remove stops and then optimize them for the shortest route based on nearest to furthest from the current location.
Lifetime Maps
GPS devices come with preloaded base maps that include points of interest, waypoints, and continuous updates that give drivers the knowledge to reach their destinations. Voice guidance is available which gives turn-by-turn prompts so that drivers can keep their eyes on the road.
Traffic lights and landmarks are presented to help make the route easier to navigate, and many programs include colored arrows to indicate where the vehicle needs to be for the next turn or exit. Lifetime maps tremendously increase the efficiency of delivery services. They significantly reduce the number of drivers who:
get lost;
have to search for an address;
need to backtrack to make corrections; or
must circle around one-way streets.
The efficiency increases the number of stops that a driver can make, and saves on fuel consumption.
Real Time Delivery Notification
GPS allows fleet managers to know the most up-to-date specifics of delivery times, which gives them tremendous advantages. Delivery vehicles can be tracked, so their exact location is known at all times and any discrepancies can be noted.
Customers who request information about the progress of their delivery can receive accurate and timely information. Real-time delivery notification translates to greater customer satisfaction.
Fleet Management Control
GPS tracking allows fleet managers to "almost" be in the truck with the driver. The GPS system provides reports on all vehicle activity, verifies stops, and provides alerts about any undesirable driving activity. Fleet managers can choose which GPS reports they want to monitor, such as:
Vehicle status reports on a daily, weekly, or monthly basis. These reports can include when vehicles arrived at a destination site, how long it stayed, and the time that it left.
Vehicle idling time.
Periods when the vehicle is inactive and last use of the vehicle.
Mileage from vehicle start to vehicle stop.
Curb Dangerous Driving
Dangerous driving affects business. Safe driving, on the other hand, eliminates litigation costs and can even enhance the organization's brand. GPS devices can monitor driver compliance by tracking speed, mileage, stop times, business versus personal trips, and cell phone usage.
1. Speeding and Aggressive Driving
According to Advocates for Highway and Auto Safety, speeding is involved in approximately one-third of all fatal crashes. Driving over the posted limit increases the number of tickets, accidents, and potential liability against the business.
Aggressive driving can include racing through a yellow light, tailgating, or abrupt starts and stops. GPS fleet tracking devices allow fleet managers to monitor vehicles for speeding, hard braking, and sharp turns. These driver behaviors can be monitored from anywhere, and often drivers improve their behavior once they know they are being observed.
2. Cell Phone Usage
Drivers using a cell phone are 23 times more likely to get in an accident. Commercial motor vehicles are prohibited from "holding, dialing, or reaching for a hand-held cell phone," including all push-to-talk operations. Fleet managers have a distracted driving solution system available to them, which allows them to disable cell phones, tablet, and other mobile devices.
Does your delivery service use GPS tracking? If it doesn't, you're missing out.
Like what you're reading? Subscribe to our blog.
Get our latest posts straight to you inbox.